A standard solution based on collaborative robot and proven 3D vision technology
Cincinnati, OH — November 11, 2015 — Blue Ocean Robotics, a leading provider of emerging robots and automation solutions announced the release of a standard solution for 3D bin picking of small industrial parts.

The Mini-Picker bin picking solution is available with the Universal Robots UR5 collaborative robot. A robot that leads the industry in ROI and ease of deployment and re-deployment as production needs change. The system is well-suited for machine loading of small parts. Automating the loading and unloading of machines results in increased production rates and increased machine utilization (or OEE). The system will be available with additional robot brands to cover a wider range of parts soon.
"We are pleased to announce the release of the Mini-Picker solution. The core technology is based on work from world leading bin-picking company Scape Technologies with over 25 systems running in production, many of them in the automotive industry." says Tim DeRosett, co-founder and CEO of Blue Ocean Robotics, LLC. "This system greatly reduces the complexity and cost of deploying robots for industrial bin-picking applications."
About Blue Ocean Robotics ApS
Founded in 2013, Blue Ocean Robotics ApS, is a leading provider of emerging robotic solutions and services to improve quality-of-life, working environments and productivity - for humans.
www.blue-ocean-robotics.com
Featured Product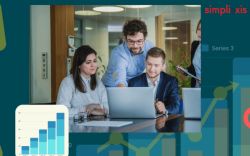 Challenges on the loading dock are characteristic of greater pressures from the rise of e-commerce. Loading and unloading freight from trailers, trucks and shipping containers are arduous, repetitive tasks plagued by high turnover. Even with regularly available staff, manually unloading freight and the constant lifting and twisting results in fatigue and inconsistent, declining productivity. Robotics capable of fully automating unloading tasks bring a new paradigm to the dock. High performance and flexibility push unloading from a labor-heavy, manual chore to an automated, refined process. High-performing DC workers can take more desirable positions, with relief from unpleasant work conditions. Management gets to replace uncertainty and staffing challenges with a reliable, automated process, with data to fuel continuous improvement.