Exclusive interactive guide showcases current and future innovations and technologies that will transform the construction industry.
Fort Atkinson, WI November 11, 2015 -- How will next-generation equipment designs impact productivity and profitability on construction sites? To shed light on this, the editors and designers of Equipment Today magazine, the industrys leading construction-focused publication, collaborated to create "The Transformation of the Construction Industry," a futuristic, one-of-a-kind print and online interactive guide sponsored by John Deere.

The construction industry is experiencing a technology evolution as equipment manufacturers move toward ever greater sophistication, electrification and automation.
"The Transformation of the Construction Industry" showcases both current and developing technologies likely to shape ─ or "transform" ─ the construction equipment industry. It opens with a compelling display of animation that brings together a futuristic hybrid of man and machine. The viewer is able to mouse over different components to break down the robotic-looking "creature" by its individual parts with viewable descriptions, as well as links to more information and videos.
"The Transformation of the Construction Industry" is the interactive component of a one-of-a-kind pull-out poster, sponsored by John Deere, which was distributed with Equipment Today magazines October 2015 issue. The poster is the lead element of a section highlighting future technology trends affecting equipment design and construction processes on the jobsite.
The magazine section highlights:
* Equipment and vehicle automation
* Telematics technology
* Drone operation
* Augmented reality and more
Coverage of future technology trends in construction is part of Equipment Todays three-issue coverage in celebration of its 50+ years of publishing history. The August 2015 issue took a look at the previous 50 years in construction equipment history with a print and interactive timeline, while the September 2015 issue presented the Contractors Top 50 New Products as a representation of todays most innovative new product offerings.
Construction professionals can follow construction news via Twitter and Facebook.
Equipment Today magazine is the commercial contractor's leading equipment information resource. ForConstructionPros.com is the construction industry's #1 web portal. Equipment Today and ForConstructionPros.com are properties of AC Business Media.
About AC Business Media
AC Business Media is a business-to-business media company with a portfolio of renowned brands in heavy construction, asphalt, concrete, paving, rental, sustainability, manufacturing, logistics and supply chain markets. AC Business Media delivers relevant, cutting-edge content to its audiences through its industry-leading digital properties, trade shows, videos, magazines, webinars and newsletters and provides advertisers the analytics, data and ability to reach their target audience.
Featured Product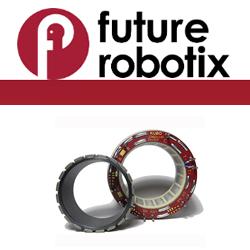 Less expensive direct replacements for RoboDrive motor kits with higher torque density, hollow shaft, low power-to-weight ratio, highest dynamics, exact linearity, low cogging torque. Available in sizes 38mm - 170mm. Available today at futurerobotix.com