The awards recognize individuals and organizations that have shown exemplary dedication to promoting the image of welding in their communities.
RESTON, Va., Nov. 11, 2015 -- Bechtel today announced that it received an Excellence in Welding award from the American Welding Society (AWS) at a ceremony in Chicago. The awards recognize individuals and organizations that have shown exemplary dedication to promoting the image of welding in their communities.

Nominations are judged by WEMCO, an association of welding manufacturers, and by a standing committee of AWS. Enhancing the image of welding as a critical industry is among WEMCO's top priorities.
Bechtel, at this week's Fabtech-AWS Welding Convention, won in the 2015 large business category, which is given to a company with over 200 employees. The Excellence in Welding Awards (formerly Image of Welding Awards) are issued in nine categories.
"We're deeply honored to receive this large-business Excellence award from AWS, which has done a tremendous job in raising the image of welding as a critical industry over the years," said Mike Kirkes, manager of Bechtel's Welding and NDE Services group. "At Bechtel, we have a long successful history of taking on the most complex welding requirements in the world. With a strong mix of veteran welders, welding inspectors, welding superintendents, and degreed welding and metallurgical engineers, the company has the deep bench of experience in welding, inspection, code-writing, and problem-solving to tackle the most challenging issues as a global industry leader."
"We stand for excellence, quality and safety, and this recognition today makes our global welding teams - working across several continents -- proud," added Bob May, corporate welding manager at Bechtel.
In addition to the Welding & NDE Services group, the AWS recognition also includes Bechtel's Materials Engineering Technology (MET) group, the OG&C Tank Business Line, Custom Arc Services, and Master Craft, Inc.
AWS has a membership of 70,000 welding professionals who receive award-winning publications, including the monthly, Welding Journal. Bechtel is a Sustaining Company Member of AWS, the highest level of corporate membership for organizations which "prioritize continuous improvement and learning; collaborative connections with other leaders in the field; and the opportunity to shape the future of the welding industry."
About the American Welding Society
The American Welding Society (AWS), founded in 1919, has its world headquarters in Miami, FL. This professional trade organization has as its global mission to advance the science, technology, and application of welding and allied joining and cutting processes worldwide. AWS provides membership, certification, advanced training, updated standards and codes, conferences, and professional collaborations in welding.
About Bechtel:
Bechtel is among the most respected engineering, project management, and construction companies in the world. We stand apart for our ability to get the job done right—no matter how big, how complex, or how remote. Bechtel operates through four global business units that specialize in infrastructure; mining and metals; nuclear, security and environmental; and oil, gas, and chemicals. Since its founding in 1898, Bechtel has worked on more than 25,000 projects in 160 countries on all seven continents. Today, our 58,000 colleagues team with customers, partners, and suppliers on diverse projects in nearly 40 countries. www.bechtel.com
Featured Product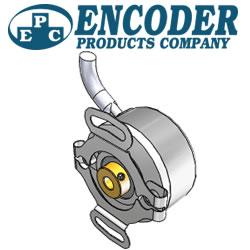 EPC is excited to announce our NEW online 3D Configurator. This new tool makes it even easier to configure EPC's products exactly how you need them for your application. The 3D Configurator interface is intuitive and works in any web browser for both desktop and mobile. It'll only take you a moment to learn your way around the program. Careful, though: it's so fun to play with, you may spend a whole afternoon on it!