"John Denes - CEO - REO Capital has just released a new project called "REO Capital - Expansion Capital."
John Denes the CEO of REO Capital has just released a new Go Fund Me project called "REO Capital - Expansion." REO Capital, LLC is a Capital Raising Firm is based in Detroit & Miami soon. We provide Capital Raises, to Hedge Funds, Venture Capital Funds and Private Equity Funds.

REO Capital is unique because we only work on a few selective Funds annually. We are also unique because we provide Legal services, CFO services & Research services to its clients besides Capital Raising. The project of Expansion is now up on "Go Fund Me" for everyone to see and be a part of. This campaign is showcasing the Expansion project in a unique way. The backers are able to get an inside look as JV Partners at how this idea of REO Capital came to realization and participate as JV Partners to become part of its future.
Anyone who has a passion for investing will be interested to see the lucrative R.O.I. and how this Expansion project works. This Expansion will cover moving into the Miami market place, hire key employees and alliances with Law Firms who will vet and refer up to 10 Private Equity & Venture Capital funds annually to REO Capital for their fundraising. Thus this expansion will dramatically increase our revenues & growth to much higher levels!
To realize growth and reach future goals the founder has chosen crowdfunding as a platform for to get the word out. The crowdfunding process will allow the creator to see users reactions and help facilitate involvement. Crowdfunding is a fantastic and relatively new way of gaining exposure but the team is positive that this will be the key to their success.
The goal of this campaign is $250,000 to reach those people who share the vision of growth and expansion of REO Capital, and want to want to be rewarded, and become involved with individuals who are interested in a JV collaboration with the founders. We have already began raising some money towards our goal.
The founder says, "We're confident that these efforts will bring executives & other people something lucrative, unique and Interesting. It will seamlessly fit into any Alternative Investment Portfolio they may already have. This Expansion Project will guarantee that people can be more involved in Private Equity, Venture Capital & Hedge Funds." These individuals who get involved in this campaign will become JV Partners with REO Capital and assist us with our growth and participate in that growth for an attractive return on capital.
"We're really excited to be launching our campaign", says John Denes - CEO - REO Capital. "With unique features and a lucrative platform, this is something executives & individuals can use to jumpstart their aspirations of being involved in Capital Raising within Private Equity or the growth in Technology within Venture Capital." Take a comprehensive look at what this groundbreaking project is all about. For more information, visit: reocapitalllc.com and submit any questions you may have on this project.
For more information visit http://www.reocapitalllc.com/
Sincerely;
John Denes
Featured Product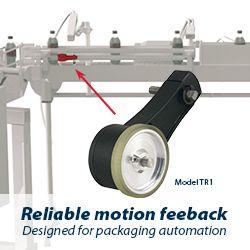 EPC is excited to announce our NEW online 3D Configurator. This new tool makes it even easier to configure EPC's products exactly how you need them for your application. The 3D Configurator interface is intuitive and works in any web browser for both desktop and mobile. It'll only take you a moment to learn your way around the program. Careful, though: it's so fun to play with, you may spend a whole afternoon on it!