SmartC2 has released this first of its kind whitepaper to support corporations that are adding drone capabilities to their existing business.
Washington, DC December 02, 2015 -- SmartC2 has released this first of its kind whitepaper to support corporations that are adding drone capabilities into their existing business. Intended to frame the issues and multiple decision points involved, this guide, entitled "7 Key Considerations Before Taking your Drone Operation to the Sky," helps executives define the questions that their organization needs to answer before acquiring or hiring UAS (unmanned aircraft systems) capabilities.

"Its not as simple as buying a drone for a few hundred dollars and just using it for your business", says Janet Ahlgren, Chief Operating Officer of SmartC2. "We are constantly being asked by corporations to help them think through the intricate process of safely integrating drones into their business infrastructure. This guide is one way we can help them mitigate risks, and implement safe, efficient and compliant drone operations."
So many industries can benefit from adding drones to their business, but theres a complex ecosystem of operational requirements, risk mitigation, and compliance strategies before you even consider the ROI. If you use a drone for any purpose typically related to profit or commercial use, the FAA considers you to be in the aviation business and therefore under their jurisdiction. That means compliance with FAA regulations, pilot qualifications, formal application to the FAA for authorization to fly, and all sorts of accountability reporting for your unmanned aircraft is required.
Its important to help executives ask the right questions and think through their own goals and obstacles before building drone operations or outsourcing to a service provider. According to Stuart Rudolph, President of SmartC2, "once they realize everything thats involved, executives more clearly understand why they need a software infrastructure like VirtualAirBoss to simplify the multiple aspects of implementing drones for their business."
There is no charge to download this whitepaper on the VirtualAirBoss website: http://www.virtualairboss.com/7-key-considerations-before-taking-your-drone-operation-to-the-sky-introduction/
Featured Product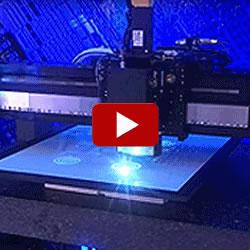 Hexapod micro-motion robots are based on a very flexible concept that can easily solve complex motion and alignment problems in fields including Optics, Photonics, Precision Automation, Automotive, and Medical Engineering.