Offering fewer part numbers, a lower list price, and higher functionality compared to the unit it replaces, this new flagship pressure sensor from Festo is arguably the highest value machine and cell level pressure sensor on the market.
HAUPPAUGE, NY, (December 1, 2015) — Festo introduces its new machine and cell level flagship pressure sensor, the SPAU. In terms of functionality and value to OEMs and end users, the SPAU exceeds the SDE-1 pressure sensor it replaces. The SPAU even has a lower list price than the SDE-1 because of advanced design processes, inherent functionality, and the fact that fewer variations had to be engineered and manufactured, thus reducing internal overhead at Festo.

Since fewer part numbers cover more options, compared to the SDE-1, OEM inventory requirements will be lower. Applications for the SPAU include network monitoring (pressure present), regulator monitoring (pressure in the target area), vacuum (partial suction), air-pressure test (pressure drop over time), and object detection (backpressure present).
The extensive options of the SPAU product line include 13 individual pressure ranges, five ways of mounting the unit, and nine ways of connecting the unit to the pneumatic system. Versatility, yet fewer part numbers, results from switchable electrical outputs: PNP, NPN, normally closed, normally open digital outputs as well as current, and voltage analog outputs.
Display and non-display units are available
Lower cost units for basic operation, those without a display, transmit pressure values via analog signal. SPAU units with a display allow users to visually read pressure and set values at the component level. Display units offer three options for transmitting pressure values: switching signal, analog signal, or via IO-Link connectivity. To communicate operating conditions at the operator level, the display changes from blue to red, giving visual feedback for out-of-set-point operation. OEMs and end users have the choice of displaying pressure in bar, MPa, PSI, and other units. In models without a display, analog value output and pressure switching output are proportional to pressure. For these units, switching output can be displayed on the machine HMI using IO-Link.
The SPAU offers a window comparator feature, allowing users to monitor both minimum and maximum pressure with one digital output. Analog outputs can be smoothed by an adjustable internal filter, freeing the PLC from this task. Of special interest to OEMs is a unique feature allowing programmed sensors to instantly replicate their settings to additional sensors, saving significant time during the commissioning phase.
The benefits of IO-Link
IO-Link functionality enables serial communication for both types of sensors - those with or without displays. Analog process values are provided digitally. Sensor parameters can be set and maintained remotely using IO-Link. Parameters are automatically set on replacement sensors via IO-Link and there is no need to repeat commissioning after changing sensors. This not only saves time but also reduces the risk of error.
To speed up installation, units can be equipped with integrated Quick Star fittings, as well as male or female threads to support a wide variety of mounting applications. SPAU sensors are also compatible with H-rail mounting, front panel mounting, mounting brackets, and wall mounting.
For more information on the SPAU, the new flagship pressure sensor from Festo, call 800-993-3786 and visit www.festo.com/us.
###
About Festo
Festo is a leading manufacturer of pneumatic and electromechanical systems, components, and controls for process and industrial automation. For more than 40 years, Festo Corporation has continuously elevated the state of manufacturing with innovations and optimized motion control solutions that deliver higher performing, more profitable automated manufacturing and processing equipment.
Connect with Festo: Facebook, LinkedIn, Twitter and YouTube.
Featured Product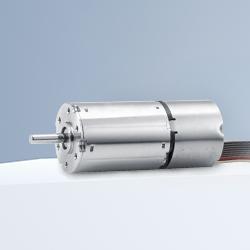 FAULHABER MICROMO launches the new MC3/MCS motion control family. The new high performance, intelligent controllers are optimized for use with FAULHABER motors, offer electronics for simple operation with state-of-the-art interfaces for multi-axis applications, and provide a motion control system solution with the most compact integration into industrial grade housing.