In response to California's newly released rules restricting the deployment of driverless cars, Securing America's Future Energy's (SAFE) Autonomous Vehicle Task Force released the following statement:
Washington, D.C. - In response to California's newly released rules restricting the deployment of driverless cars, Securing America's Future Energy's (SAFE) Autonomous Vehicle Task Force released the following statement:

In 2014, over 32,000 people died and 2.3 million people were injured in car crashes in the United States. Of the country's approximately 6 million crashes annually, human error is responsible for a staggering 94 percent. The narrow vision of the driverless car regulations just released by the California Department of Motor Vehicles demonstrates how easy it can be to put up roadblocks to reducing this number—and saving lives—without fully considering their effects.
Driverless vehicles stand to completely upend the traditional notion of transportation, creating new ownership models, drastically reducing our oil consumption, and virtually eliminating on-road fatalities. But all of this progress needs a setting in which it can grow and develop. By enacting stifling regulations that do not accurately reflect the current state of autonomous technology, we are committing another kind of human error—a regulatory one.
For California—a state that prides itself on leading in innovation and energy development—this means a paradigm shift in personal mobility could find its home elsewhere, like Texas, where the government is more open to driverless cars, and Google has already begun testing its own vehicles.
A connected, autonomous transportation system has the potential to slash the United States' dependence on oil, as innovations in the sharing economy and electric vehicles set the stage for a radical reinvention of traditional mobility. One study conducted in Ann Arbor Michigan found that 200,000 personal vehicles could be replaced by just 18,000 shared, connected, autonomous vehicles. Opportunities like these abound across the United States, and with them, the chance to accelerate a widespread transition to alternative fuels like electricity, delinking America from the volatile global oil market and enhancing our economic and national security.
In addition to the benefits for American energy security, connected, driverless cars could save 3,000 lives worldwide every day. We must make sure not to delay this transformation with the threat of over-regulation.
More on the SAFE's Autonomous Vehicle Task Force, including a list of its members can be found here.
About Securing America's Future Energy (SAFE)
Securing America's Future Energy (SAFE) is a nonpartisan organization that aims to reduce America's dependence on oil and improve U.S. energy security to bolster national security and strengthen the economy. SAFE advocates for expanded domestic production of U.S. oil and gas resources, continued improvements in fuel efficiency, and in the long-term, breaking oil's stranglehold on the transportation sector through alternatives like natural gas for heavy-duty trucks and plug-in electric vehicles. In 2006, SAFE joined with General P.X. Kelley (Ret.), 28th Commandant of the U.S. Marine Corps, and Frederick W. Smith, Chairman, President, and CEO of FedEx Corporation, to form the Energy Security Leadership Council (ESLC), a group of business and former military leaders committed to reducing U.S. oil dependence.
Featured Product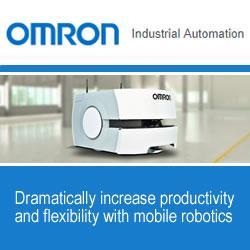 Our fully autonomous intelligent vehicles will help you to transform the way you move materials and route your workflows. Increase throughput, eliminate material flow errors, improve traceability, maximize flexibility and allow your employees to focus on higher level tasks. Unlike traditional AGV's, our mobile robotics navigate using the natural features of your facility and do not require expensive facility modifications or guidance. Our AIV's can adapt to changes in their environment and work freely and safely with your staff. Our mobile robots are intelligent enough to quickly learn their environment and then automatically find the optimal path to where they need to go. They also automatically make adjust for dynamic environments and can work together in fleets of up to 100 robots.