Zaber's new product, the X-NMS-E Series, simplifies motion control by incorporating a built-in controller and motor encoder. Capable of over 25,000 microsteps per revolution and up to 2800 rpm, this compact stepper motor includes a detachable home sensor and small magnet. An additional, optional away sensor is also available.
Like a
ll of Zabers X-Series products, the X-NMS-E is able to daisy-chain with other Zaber products, and is able to share a single power supply with multiple X-Series products.
Featured Product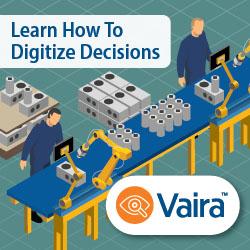 Smart devices and edge processing are considerable assets to vision as it continues to progress towards Industry 4.0. Through these compact, lightweight, lower cost devices, alongside cloud-based processing, machine learning and AI capabilities are becoming more and more prominent in the industrial automation market.