Please join newly launched Asian Robotics Review as it chronicles the greatest technological transformation in history: The Asian Century.
Robotics & The Asian Century

Something very big is taking place in Asia: The world's oldest societies need the newest technologies to survive. Robot-driven automation tops the list.
From Hokkaido to Chennai the Fourth Industrial Revolution is quickly arriving for just about anyone living in Asia. Asia—to a country—recognizes its predicament and is rising to the challenge.
Please join Asian Robotics Review as it chronicles the greatest technological transformation in history: The Asian Century
Journey to automation
Asia—both East Asia and Southeast Asia—has quickly and forcefully embarked upon a one-way, no-return trip to the future, mainly because it has no choice.
Asia is fast about becoming the worlds showcase and continent-wide, open-air laboratory for robot-driven automation.
Asian Robotics Review, newly launched as of February 6, 2016, will chronicle this amazing rendezvous with the future as it spreads throughout Asia.
Now ready for review and consideration:
Japan: Emperor of All Robots Put to the Test
Korea Awakens, Reacts…and Accelerates
Crunch Time for Taiwan: Robotics and Automation
China's Big Push: Xi, Robots and Productivity
The Bounty & Promise of the ASEAN
Robots for India: Industrys Troubling Headwinds
About Asian Robotics Review
Newly launched February 6, 2016, Asian Robotics Review has over two decades of global as well as Asia-proven news gathering and editorial experience in robotics and automation technology.
Asia and its 3.5 billion people are undergoing profound change to industry, business and society now and especially so over the next twenty years. Automation, driven by robotics, is the dynamic force behind it all. Asia has become the world's test lab of automation and change.
Join Asian Robotics Review on this amazing journey of discovery as Asia embraces technology in order to change the way it lives and goes to work.
Join the journey of discovery at Asian Robotics Review "Specializing in Asia by covering the globe"
Featured Product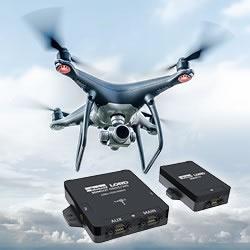 The new complete inertial navigation solution comes with GNSS/INS 3DMGQ7 sensor, 3DMRTK correction modem and real time SensorCloud RTK correction network. The sensor comes with Dual antenna GNSS, tactical grade IMU with centimeter-level accuracy with RTK. Low profile and light weight at 78 grams, this sensor is The sensor is optimized for size and weight in Unmanned Ground Vehicles, mobile robots and autonomous vehicles. The network interface 3DMRTK modem is seamlessly integrated into the 3DMGQ7 sensor supports industry-standard NMEA and RTCM 3.1 protocols. The network RTK support comes with cellular data plan. The SensorCloud RTK is a cloud-based RTK correction system with private encrypted data stream. Check out our G Series and C Series OEM products.