Annual Smart Manufacturing Summit will provide a platform for the key decision makers of the manufacturing industry in order to discuss new technologies, manufacturing automation, expansion of robotics and intelligence in manufacturing. It will give a great chance to exchange knowledge and ideas on how the use of advances in manufacturing can increase productivity, improve quality and reduce costs and discuss current challenges and dynamics of this field. The purpose of the summit is to create a perfect atmosphere conducive to developing strategies for future success and achieving real results as well as active networking.
Key Practical Learning Points of the Summit

Latest technologies and applications in manufacturing;
Manufacturing Automation;
Development of the control systems with low cost and high performance;
Latest technologies and application of modern intelligent robots;
Manufacturing Solutions for Small-to-Medium Businesses;
Right use of big data analysis tools and intelligent software;
Business Intelligence for manufacturing
Industry 4.0 Era: combining smart factories and intelligent manufacturing;
Featured Product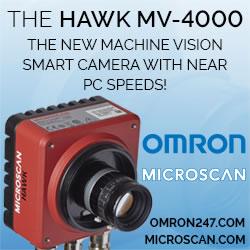 Awe-inspiring power and superior flexibility is sheathed within the contoured casing of the HAWK MV-4000. This smart camera builds upon the previous generation by quadrupling processing power and achieving real-time trigger response using an FPGA. Its state-of-the-art algorithms make it an excellent tool for any industry, whether the requirement be code reading, code verification, inspection, guidance, gauging or a combination of all four.