Rethink Robotics' Sawyer Robot to Be Distributed by World-Class Automation Providers in France, the U.K. and Israel
BOSTON, April 14, 2016 /PRNewswire/ -- Rethink Robotics today announced four major distribution partnerships with leading automation providers around the globe. Humarobotics in France, Active8 Robots Ltd. and Cobotix, Ltd. in the U.K., and iCobots in Israel will help manufacturers gain flexibility and improve production processes by deploying Rethink's smart, collaborative Sawyer robot.

Led by its new high-performance Sawyer robot, Rethink Robotics is driving a new norm in manufacturing around the world, with its family of smart, collaborative robots that adapt to real-world variability, change applications quickly and perform tasks like people do. Having pioneered the category of collaborative robots from its headquarters in Boston in 2012, the company is now focused on driving innovation and growth in EMEA and beyond.
These new partnerships further expand Rethink's global network of distributors after the company signed recent agreements with leading automation providers in Germany, China, Japan and Mexico.
Based in Bordeaux, Humarobotics, together with its parent company, Génération Robots, has been providing leading technologies to industrial clients throughout France since 2008. Bringing together a powerful mix of robotics expertise and the highest levels of customer service, Humarobotics is helping manufacturers add efficiency and flexibility into their operations.
A full service provider in the U.K., Active8 Robots leverages more than a century of experience in industrial robot design, integration and, more recently, collaborative robots to deliver superior products and services to their customers. Also based in the U.K., Cobotix, Ltd. has more than 35 years in the machine tooling market, and has assembled a dedicated team of field personnel strategically stationed throughout the British Isles.
iCobots was founded on the principle of importing the latest technology to boost the global competitiveness of Israeli manufacturers. With a strong technical acumen and ties to major multinational clients in the electronics, metal fabrication, plastics, consumer goods industries and more, iCobots is poised to meet the growing demand for collaborative robot solutions in Israel.
"For countries around the globe, the race to smart manufacturing is on, and our smart, collaborative robots are playing a major role in that race," said Scott Eckert, president and CEO of Rethink Robotics. "The demand we have seen for Sawyer around the world clearly demonstrates the value manufacturers place on a robot that can help them be more efficient and responsive to customer demand. These four new distribution partners will help manufacturers in France, the U.K. and Israel rise above the competition in the global manufacturing landscape."
For more information please visit www.rethinkrobotics.com.
About Rethink Robotics
Rethink Robotics is transforming the way manufacturing gets done, with smart, collaborative robots able to automate the 90 percent of tasks that until now, have been beyond the reach of traditional automation. Its Baxter and Sawyer robots, powered by the Intera software platform, adapt to real-world variability, can change applications quickly and perform tasks like people do. The result: manufacturers of all shapes, sizes and industries get the fast-to-deploy, easy-to-use and versatile automation solution they need to increase flexibility, lower cost and accelerate innovation.
Based in Boston, the Rethink product suite is available in Asia-Pacific, Europe and North America. The company is funded by Bezos Expeditions, CRV, Highland Capital Partners, Sigma Partners, DFJ, Two Sigma Ventures, GE Ventures and Goldman Sachs. For more information about Rethink Robotics, please visit www.rethinkrobotics.com and follow us on Twitter @RethinkRobotics.
Featured Product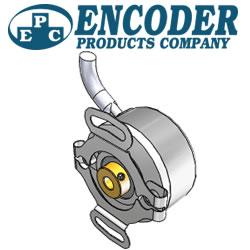 EPC is excited to announce our NEW online 3D Configurator. This new tool makes it even easier to configure EPC's products exactly how you need them for your application. The 3D Configurator interface is intuitive and works in any web browser for both desktop and mobile. It'll only take you a moment to learn your way around the program. Careful, though: it's so fun to play with, you may spend a whole afternoon on it!