Produced by UAS Magazine, this one-day event will highlight how the energy industry is using drone technology and services
New Orleans, Louisiana - (Apr. 19, 2016) - UAS Magazine announced this week the preliminary agenda for the UAS Energy In Sight Summit, a one-day event co-located at the worlds largest unmanned vehicle event, AUVSIs XPONENTIAL. Produced by UAS Magazine, the UAS Energy In Sight Summit, at AUVSIs XPONENTIAL, May 4, at the Ernest N. Morial Convention Center in New Orleans, will provide an unprecedented look at the need and opportunity for the unmanned aircraft systems industry to serve energy producers and energy infrastructure entities with aerial imagery, data and better options to perform dull, dangerous, dirty or difficult services.

"Our final agenda includes a range of content will span the entire energy industry, from wind and solar to oil and pipelines," says Luke Geiver, editor of UAS Magazine. "If a UAS can, has or should be used for energy-related purposes, it will be talked about in some fashion at this event. These incredible storylines have mostly gone untold in the greater UAS world," added Geiver.
A sample of the current panel topics includes:
• Advancing The Wind Energy Industry Through UAS Operator, Software Analytics Collaboration
• Flying For Oil, Gas: Lessons Learned From Aerospace And Hydrocarbon Production Industry Veterans
• Flying Beyond Visual Line Of Sight For Rail
• How UAVs Have Become Worksite Tools
• Meeting Unique Client Needs Via UAS
• Market Insight: UAVs and Pipelines
• Solar And UAS: Metrics For Economical Applications
• Onsite Energy Awareness: Legal, Regulatory Considerations For In-Field Ops
This event is the first dedicated gathering of parties who are interested in both unmanned aircraft vehicles and how they are used in the energy industry. Selected presenters will reveal the market opportunities for UAS entities looking to work with energy producers from Texas to Maine to California in the oil and gas, wind, solar or renewables space. Analysis and overviews of the size of each energy market and its potential need for UAS will be revealed, along with case studies and examples of how UAVs have already been implemented into the energy sector.
Attendees of the UAS Energy In Sight Summit also receive a complimentary, one-day pass to the XPONENTIAL expo hall and can network with all of the exhibitors on the tradeshow floor.
For more information visit: UAS Energy In Sight Summit
About UAS Magazine
For commercial manufacturers and operators, UAS Magazine is the only quarterly publication, exclusively highlighting the most critical developments and cutting-edge technologies for unmanned aerial systems in the civil, agriculture, defense and commercial markets worldwide. UAS Magazines readership includes executives, directors, managers and operators from companies and organizations focused on expanding their knowledge of unmanned aerial systems. UAS Magazine is an industry hub connecting decision-makers, who are looking for new technologies, with the most innovative companies.
Featured Product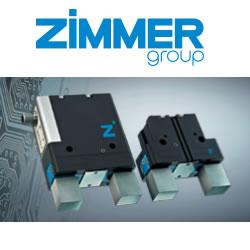 IO-Link is the first standardized IO technology worldwide for communication from the control system to the lowest level of automation.