May 19 episode to focus on shuttle systems and robotic picking technologies
(ATLANTA: April 27, 2016)—Intelligrated® (www.intelligrated.com), a leading North American-based automated material handling solutions provider, announces the fourth installment of its On the Move educational webinar series. The new episode, "Shuttles: The new face of the DC workforce," is scheduled for Thursday, May 19 at 2 p.m. EST.

Presented by Chris Lingamfelter, vice president, integrated system sales and strategy, the webinar highlights the advanced shuttle systems and robotic picking technologies designed to help distribution centers optimize outbound flow and reduce labor requirements to meet rising consumer expectations. Attendees can learn how to evaluate the viability of a shuttle and robotic system in their operation, how to integrate these systems into order fulfillment and inventory management applications, and how to maximize their AS/RS storage investments. The webinar will also cover the evolution of item picking, from conventional operator-to-goods to new goods-to-robot methodologies.
To register, visit http://info.intelligrated.com/ASRSWebinarRegistration.html.
"As distribution operations continue their search to improve operational efficiency, shuttle systems offer a solution to reduce storage and labor costs while increasing throughput," says Lingamfelter. "This webinar arms operators with the information to evaluate the viability of a highly automated solution, and the integration and operational advice to leverage the technology to maximum effect."
Intelligrateds On The Move webinars are a multi-part educational series covering new technologies and the latest trends in the material handling industry. Each webinar offers attendees access to ideas and insights from Intelligrated experts and guest speakers, followed by an interactive Q&A session. Previously aired episodes are accessible on the Intelligrated website for on-demand viewing.
For sales and marketing information, contact Tracy Niehaus, marketing manager, Intelligrated, by phone at 513.881.5239 or by email at tracy.niehaus@intelligrated.com.
For media information, contact Dan Gauss, public relations, Koroberi, at 919.797.2916 or by email at dan@koroberi.com.
###
About Intelligrated
Intelligrated (www.intelligrated.com) is a leading North American-based, single-source provider of intelligent automated material handling solutions that drive fulfillment productivity for retailers, manufacturers and logistics providers around the world. Through a broad portfolio of automation equipment, software, service and support, Intelligrated solutions give businesses a competitive edge and optimize operational performance through increased flexibility, efficiency and accuracy.
Intelligrated designs, manufactures, integrates and installs complete material handling automation solutions including conveyor, IntelliSort sortation, Alvey palletizers and robotics, and automated storage and retrieval systems - all managed by advanced machine controls and software. Intelligrated Software offers warehouse execution systems, a scalable suite of software that manages the entire fulfillment process, including equipment, labor and business intelligence, integrated with voice- and light-directed picking and putting technologies.
From concept to integration to lifecycle support services, Intelligrated delivers dependable, sustained distribution and fulfillment success, and maximum return on investment. Intelligrated backs every project with 24X7 multilingual technical support and access to lifecycle service through a network of national, regional and local service centers. For more updates, follow us on Twitter @Intelligrated.
Featured Product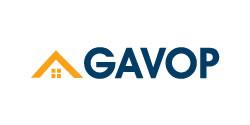 Gavop provides in depth research on housing, real estate and insurance topics.