Drone dollar sales for the past 12 months were three times higher than sales from prior year
In the past 12 months (ending April 2016), drone sales have grown 224 percent year-over-year to nearly $200 million, according to The NPD Group's Retail Tracking Service. Over the past six months (ending April 2016), sales growth has accelerated to more than four times higher than the same time period last year*. The following brands are leading the industry in drone sales according to percent of U.S. dollar share: DJI, Parrot, Protocol, Yuneec and 3D Robotics (12 months ending April 2016).

Drones with 4K cameras accounted for more than one-third of dollar sales in the 12 months ending April 2016, while drones with built-in GPS accounted for 64 percent of revenue. Additionally, drones with an average price greater than $500 accounted for 56 percent of dollar sales in that same time period. The average drone sold for more than $550 in April, giving drones one of the highest average prices of all categories in technology at retail.
"The drone category is continuing to take shape as new products and features such as 4K cameras, Bluetooth and built-in GPS, reveal an expanding range of use cases. The market is maturing in that respect," said Ben Arnold, executive director, industry analyst for The NPD Group. "The continued interest around unmanned aerial systems and an expanding retail footprint point to a strong 2016 and 2017 as a result."
Drones proved to be a compelling holiday item with the 2015 holiday season seeing unit sales increasing 445 percent from the prior holiday season. Accompanied by high consumer interest and competitive prices, sales for December alone were 273 percent higher. Demand for drones were seemingly unaffected by the announcement and implementation of the Federal Aviation Administrations registration rule, requiring owners of drones weighing between 0.55 lbs. and 55 lbs. to register their products before flying them outdoors. From the announcement in October to the implementation in December, dollar sales at least doubled month over month.
"Its not surprising that drones were highly sought after during last years holiday season," said Arnold. "But even after the holidays, NPDs consumer research indicates drone purchase expectations remain high, especially among younger consumers. This points to continued growth and healthy demand for the category."
*Source: The NPD Group / Retail Tracking Service
About The NPD Group, Inc.
The NPD Group provides market information and business solutions that drive better decision-making and better results. The worlds leading brands rely on us to help them get the right products in the right places for the right people. Practice areas include apparel, appliances, automotive, beauty, consumer electronics, diamonds, e-commerce, entertainment, fashion accessories, food consumption, foodservice, footwear, home, mobile, office supplies, retail, sports, technology, toys, video games, and watches / jewelry. For more information, visit npd.com. Follow us on Twitter: @npdgroup
Featured Product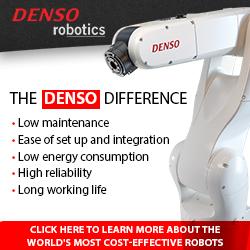 DENSO is the world's largest manufacturer - and user - of small assembly robots, employing over 17,000 of its robots in its own facilities. Over 77,000 additional DENSO robots are used by other companies worldwide. The compact, high-speed robots are used in traditional manufacturing sectors, as well as in advanced-technology applications in the medical, pharmaceutical and life sciences industries. Learn more about DENSO Robotics