Sinclair College and The Ohio State University are co-hosting the Second Annual Unmanned Systems Academic Summit in Dayton, Ohio, Aug. 15, 2016.
Dayton, OH - The Ohio State University and the Sinclair College National UAS Training and Certification Center are again partnering to co-host the second annual Unmanned Systems Academic Summit. The Summit, which will be hosted at Sinclair on August 15, 2016, will focus on partnerships and collaborations that are advancing UAS technologies, applications, and commercialization. In addition to Sinclair and Ohio State University, speakers will represent industry leaders and organizations including The Tesla Foundation, Air Force Research Laboratory, Air Force Institute of Technology, Oak Ridge National Laboratory, National Aeronautics and Space Administration (NASA), National Science Foundation Center for UAS, and Federal Aviation Administration ASSURE UAS Center of Excellence.

In addition to the speaking agenda, attendees will have several networking opportunities throughout the day, including a reception hosted in the Sinclair College National UAS Training and Certification Center that will include hands-on UAS simulation, indoor flights, and wind tunnel demonstrations.
"We are excited to partner with Ohio State University to host the Unmanned Systems Academic Summit again this year", said Dr. Andrew Shepherd, director of unmanned aerial systems at Sinclair. "Last years Summit attracted 80 participants from eight states, highlighting the need for this kind of networking opportunity. We are confident that this year will provide an even greater benefit to the UAS community."
Dr. Jim Gregory, Ohio State Universitys Associate Director for Unmanned Aircraft Systems at Aerospace Research Center added, "The Summit is truly a world-class event. The experts representing leading organizations focused on advancing UAS technologies and applications makes the Summit a must-attend event for anyone interested in the UAS industry."
Those interested in attending may register at uas.sinclair.edu or by calling 937-512-4848. The Unmanned Systems Academic Summit immediately precedes the UAS Midwest Conference scheduled for August 16 and 17 at the Dayton Convention Center.
Sinclair Colleges National UAS Training and Certification Center sits at the forefront of UAS innovation, creating partnerships, developing leading curriculum, and investing significantly to establish a nationally prominent program dedicated to meeting the workforce needs of the growing UAS industry. Sinclairs UAS program supports research, development, and training on vehicles and components through advanced unmanned and manned simulation, sensors, avionics, maintenance, advanced manufacturing and rapid prototyping, data analytics, and wind tunnel labs.
Featured Product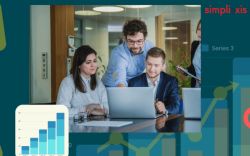 Challenges on the loading dock are characteristic of greater pressures from the rise of e-commerce. Loading and unloading freight from trailers, trucks and shipping containers are arduous, repetitive tasks plagued by high turnover. Even with regularly available staff, manually unloading freight and the constant lifting and twisting results in fatigue and inconsistent, declining productivity. Robotics capable of fully automating unloading tasks bring a new paradigm to the dock. High performance and flexibility push unloading from a labor-heavy, manual chore to an automated, refined process. High-performing DC workers can take more desirable positions, with relief from unpleasant work conditions. Management gets to replace uncertainty and staffing challenges with a reliable, automated process, with data to fuel continuous improvement.