Packaging Robots Market set to Surpass US $ 5 Bn by 2024, on the Backdrop of Need to Modernization of Manufacturing Facilities.
ALBANY, New York, July 13, 2016 - Market Research HUB has added a new report, titled 'Packaging Robot Market - Global Industry Analysis, Size, Share, Growth, Trends and Forecast 2016 - 2024, to its offering. This study presents the current size of all the segments of the market, coupled with their predicted growth by the end of 2024. The study comprises a market attractiveness evaluation on the basis of gripper type, end-use industry, and application. The technological developments poised to take place in the industry and their impact on the growth of the market also form a key part of this study.

The first section of the report comprises an overview of the global packaging robot market. This section encapsulates the definition of packaging robots and the key dynamics impacting the development of the market. The development of the manufacturing sector in recent years and the soaring demand for consumer goods has resulted in the increasing adoption of large-scale automation. This has also resulted in the emergence of packaging as amongst the prime factors fuelling product sales globally, further leading to an increased deployment of packaging robots in a number of industry verticals. These robots are immensely flexible and make the packaging application more precise, cost-efficient, and fast. Packaging robots are gaining popularity owing to their advanced software and precise sensing capabilities, resulting in an increased adeptness in handling numerous products.
Browse Full Report with TOC @
http://www.marketresearchhub.com/report/packaging-robot-market-report.html
As per the report, the growing concerns about the overall equipment effectiveness (OEE) within industries and the development of a number of manufacturing industries globally are amongst the major factors stimulating the growth of the packaging robots market. In addition, a number of manufacturers are making customized packaging robots as per the need of an industry. These packaging robots feature advanced technology and therefore are being highly demanded, thus raising the growth rate of the overall market. For instance, some market players have launched packaging robots featuring picking and packing skills particularly for the pharmaceutical industry. However, the soaring cost of the initial investment in packaging robots may impede the growth of this market in forthcoming years.
On the basis of gripper type, the report categorizes the global packaging robots market into clamp, claw, vacuum, and others. Packaging robots are utilized in a number of applications such as picking, case packing, packing, tray packing, palletizing, filling, case palletizing, de-palletizing, bag palletizing, and others. By end use, the report segments the market into food and beverages, pharmaceuticals, consumer products, tracking and logistics, industrial packaging, chemicals, electronics devices, and others.
Download Sample Report For Free with TOC in a PDF Format:
http://www.marketresearchhub.com/enquiry.php?type=S&repid=732485
Geographically, the report segments the market into Asia Pacific (APAC), North America, Latin America, Europe, and the Middle East and Africa (MEA). The chief players in the global packaging robots market are Kuka Roboter GmbH, Fanuc Corporation, Yaskawa Electric Corporation, Mitsubishi Electric Corporation, ABB Limited, Schneider Electric SE, and Bosch Packaging Technology, among others, as stated in this report.
About Market Research HUB
Market Research HUB (MRH) is a next-generation reseller of research reports and analysis. MRHs expansive collection of market research reports has been carefully curated to help key personnel and decision makers across industry verticals to clearly visualize their operating environment and take strategic steps.
MRH functions as an integrated platform for the following products and services: Objective and sound market forecasts, qualitative and quantitative analysis, incisive insight into defining industry trends, and market share estimates. Our reputation lies in delivering value and world-class capabilities to our clients.
Contact Us
90 State Street,
Albany, NY 12207,
United States
Toll Free : 866-997-4948 (US-Canada)
Tel : +1-518-621-2074
Email : sales@marketresearchhub.com
Website : http://www.marketresearchhub.com/
Featured Product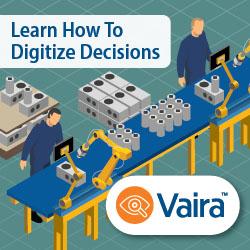 Built on decades of expertise in the vision market, eBUS SDK is the industry leading choice for image capture, display, and transmission in thousands of mission-critical automation, security & defense, and medical applications. eBUS SDK complies fully with the GigE Vision, USB3 Vision and GenICam standards and interoperates seamlessly with standards-compliant products from other manufacturers.