The flights will take place at Farnborough Air Show 2016 July 15-17, 2016 between 2:00 p.m. and 2:30 p.m. GMT.
WATERLOO, Ontario, July 14, 2016 /PRNewswire/ -- Virtek Vision International, a market leader in the field of laser-based manufacturing technologies, announced lift off with the first unmanned aerial vehicle! A pioneering research collaboration between the University of Central Lancashire (UCLan) and The University of Manchester's National Graphene Institute (NGI) will result in the world's first public flights of Prospero, the first unmanned aerial vehicle (UAV) with graphene constructed wings.

The flights will take place at Farnborough Air Show 2016 July 15-17, 2016 between 2:00 p.m. and 2:30 p.m. GMT.
Carlos Pinto, sales territory manager for Virtek, said, "We are happy to be in partnership with the UCLan's Engineering Innovation Centre (EIC) and their partners, demonstrating continuous innovation within aerospace using graphene. We are excited to see where this new material will go in benefiting aerospace carriers for future projects using graphene applications. On behalf of all of Virtek, congratulations on the hard work and progress you have made on this project and delivering innovation to aerospace."
Virtek maintains a strong partnership with UCLan, continuing to innovate together in creating benefits to the manufacturing process in the aviation industry. Virtek Laser Projectors have the ability to guide a beam of laser light onto a work surface or part with a high degree of accuracy, speed and precision for applications such as composite ply layup, paint masking, placement of components or materials, and assists with assembly processes.
Billy Beggs, UCLan's engineering innovation manager, said, "Graphene has huge potential for aerospace. It is incredibly strong, yet lightweight and flexible at the same time. Through our partnership with the National Graphene Institute at The University of Manchester, and alongside a number of Lancashire-based SMEs, we aim to develop a route map that enables graphene to play a key role in the future development of the aviation industry."
For latest release article about "Prospero" click here http://bit.ly/29uFm4U
For earlier graphene first flight full article click here http://bit.ly/29PSd66
Visit UCLan at the North West Aerospace Alliance, (NWAA) booth, Hall 1/B140, and visit with Virtek during Farnborough, Canada Area, Ontario Pavilion, Hall 4 E90.
Continue to connect with us @VirtekVision to hear more about "PROSPERO's" next adventure. Also check out our new website: www.virtek.ca.
Photos accredited and provided by: University of Central Lancashire (UCLAN)
About Virtek
Virtek is the global leader in laser templating and quality inspection systems, providing exceptional expertise and engineering for manufacturers around the world. The Virtek name has become synonymous with precision, reliability, and innovation.
Founded in 1986, and today a part of Gerber Technology, Virtek is based in Waterloo, ON, Canada, and has offices in the USA, across Europe and in Asia. From the aerospace to the construction industry, and from sheet metal fabrication to wind energy, our tailored technology solutions featuring LaserEdge®, LaserQC®, TrussLine®, Iris™ and others, give customers the competitive edge needed to succeed in their fields.
Featured Product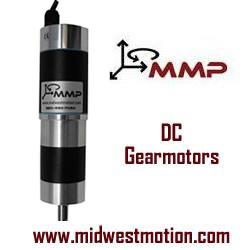 Midwest Motion Products, Inc. (MMP), is a well-established, healthy, & growing Family Owned Business, founded in 2001. MMP specializes in cost-effective standard DC Gearmotors, Motors, Controls, and ancillary equipment. Known world-wide for our "Lightning Fast" delivery capabilities, you can have a Standard Planetary or Right Angled DC Gearmotor BUILT and SHIPPED, often on the very same day you call. Offering Brushed and Brushless designs, with winding voltages ranging from 12 VDC to 120 VDC, we can deliver your "Robust & Reliable" samples within HOURS, instead of weeks, or even months.