The "IMTS Ride Experience" will give show attendees a glimpse into the future of autonomous mobility in Olli, which interacts with riders through IBM Watson.
McLean, Va., August 17, 2016 -- IMTS - The International Manufacturing Technology Show - has partnered with Local Motors to offer the IMTS Ride Experience featuring the breakthrough technology in "Olli," the first self-driving electric vehicle equipped with IBM Watson Internet of Things (IoT) technology.

Built by Local Motors, Olli can carry up to 12 riders and will navigate a track in the C Hall of the North Building at IMTS 2016, Sept. 12-17, McCormick Place, Chicago. Limited to about 5 mph for show purposes (but capable of 25 mph), Olli uses the cloud-based cognitive computing capability of IBM Watson to analyze and learn from high volumes data produced by more than 30 sensors embedded in the vehicle, including cameras, GPS and LIDAR (Light Imaging, Detection, And Ranging).
Olli was designed from the ground up by Local Motors, the company that shook up the manufacturing industry when it 3D-printed and assembled a car, the now-famous Strati, live in less than two days at IMTS in 2014.
"Our intent this year was to create an unforgettable experience for IMTS attendees by offering them a ride in an autonomous vehicle," said Local Motors CEO Jay Rogers. "IMTS draws the worlds top minds in manufacturing, and were excited to give them a ride in the self-driving vehicle of the future."
"IMTS and Local Motors once again partner together, this time not just to show the world the practical applications of leading edge technology, but to enable IMTS visitors to have a personal experience with technology," says Peter R. Eelman, Vice President - Exhibitions & Business Development, AMT - The Association For Manufacturing Technology, the parent organization of IMTS. "Ollis manufacturing and operation demonstrates the convergence of technologies showcased at IMTS, including 3D printing, the Internet of Things and complex interactions with machines via the human voice."
An Interactive Experience
Designed for travel in dense, urban areas, college and corporate campuses, riders can "hail" Olli via an app or a kiosk. While cloud analytics and live data enable Olli to react faster than any human, a remote operator provides human supervision.
To enhance the autonomous vehicle travel experience, Olli uses Watsons capabilities to enable riders to ask complex questions in "natural language" voice. Want to know the top spots for deep-dish Chicago-style pizza? Want to learn more about the vehicles construction and technology? Just ask Olli. In its real-life testing locations (currently National Harbor, Maryland and Las Vegas and Miami later this year), Olli takes route instructions and explains what is happening during the trip.
"While creation of the worlds first 3D-printed car at IMTS two years ago was groundbreaking, we wanted to enable visitors to interact with advanced technology at this years show," says Rogers.
In addition to Olli, Local Motors will have other 3D-printed vehicles (including the Strati) on display at its booth, NC-780, which is immediately next to the IMTS Ride Experience. Siemens PLM Software, a longtime partner, will also showcase its Solid Edgeâ software at the booth, as Local Motors uses Solid Edge in the design and build of all its vehicles.
IMTS - International Manufacturing Technology Show
The largest and longest running manufacturing technology trade show in the United States is held every other year at McCormick Place in Chicago, Ill. IMTS 2016 will run Sept. 12-17. IMTS is ranked among the largest trade shows in the world. Recognized as one of the worlds preeminent stages for introducing and selling manufacturing equipment and technology, IMTS attracts more than 114,000 visitors from every level of industry and more than 112 countries. IMTS is owned and managed by AMT - The Association For Manufacturing Technology. www.IMTS.com
About Local Motors
Local Motors is a technology company that designs, builds and sells vehicles by combining co-creation with local micro-manufacturing to create a better world through hardware. We invite the global community of solvers, makers, and technologist to join us as together we create technology-forward products that inspire, empower, and nurture humanity. To learn more, visit www.localmotors.com.
AMT - The Association For Manufacturing Technology represents and promotes U.S.-based manufacturing technology and its members—those who design, build, sell, and service the continuously evolving technology that lies at the heart of manufacturing. Founded in 1902 and based in Virginia, the association specializes in providing targeted business assistance, extensive global support, and business intelligence systems and analysis. AMT is the voice that communicates the importance of policies and programs that encourage research and innovation, and the development of educational initiatives to create tomorrows Smartforce. AMT owns and manages IMTS — The International Manufacturing Technology Show, which is the premier manufacturing technology event in North America. www.AMTonline.org
Featured Product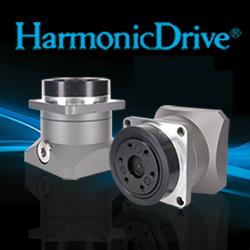 Harmonic Drive LLC, a leader in high precision motion control introduces new lightweight versions of select gearhead products. The new gearheads are ideal for designs where weight is a critical factor. Building on the success of Harmonic Drive LLCs current gear units, new lightweight versions were the next logical evolution of the CS/ SH product lines. With weight reductions of 20-30% without any reduction in torque ratings, the Lightweight (LW) gear units provide exceptional torque density.