RND Automation & Engineering was selected for the 2016 Florida Gulf Coast 500 list. A collection of the largest companies on Florida's west coast ranked by revenue.
RND Automation is proud to be included in the Gulf Coast 500, a list of the top Gulf Coast companies (Crystal River to Naples) ranked by revenue. We're tied for 491 overall but we're top 45 in the manufacturing category. So proud of the RND team in helping us to become the premiere robotics and custom automation company in Florida.

RND Automation & Engineering based out of Sarasota, FL, engineers, designs, manufactures and retrofits custom automation & material handling machinery for industries as diverse as hydraulic valves, automotive sensors, and contact lenses. Our projects range from fully automatic high-speed robotic work cells to operator assisted semi-automatic workstations. With our 20 years of experience in industrial machinery design, we provide our clients with production ready automated equipment that cuts labor costs and improves quality and production rates.
Featured Product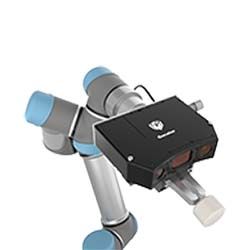 Easily integrate Gocator® 3D line profile and snapshot sensors with a variety of industrial robots to deliver high-performance 3D results in vision guidance, flexible inspection, material dispensing, and automated assembly with smart pick-and-place. Adding 3D vision to a robot turns repetitive, fixed motion into smart movement that can unlock greater value for your automation investment.