Precision manufacturer uses smart, collaborative robot to increase speed, safety
BOSTON, Sept. 8, 2016 /PRNewswire/ -- Tag Team Manufacturing, a specialist in precision production runs and prototype work for original equipment manufacturers, is deploying Rethink Robotics' Sawyer for large production jobs at its facility in Parker, Colo.

Tag Team uses Sawyer in an effort to help decrease client costs while shortening the delivery times to market. Sawyer enabled Tag Team to work 24 hours per day, seven days per week to meet the condensed delivery window that otherwise would have required an addition of five machinists in a very tight labor market.
Within weeks of deployment, Sawyer bolstered Tag Team's production figures by 25 percent. Sawyer operates a Tag Team computer numerical control (CNC) mill, constantly executing replicable tasks. Through the use of the robot, Tag Team is able to improve safety, minimize human error and execute tasks requiring 0.1mm of tolerance. By deploying Sawyer on the CNC mill, Tag Team has been able to reallocate staff resources to higher level cognitive tasks.
Tag Team is renowned for employing cutting edge technology to deliver quality products and services that address its clients' needs. "As a result of manufacturing our own product line, we have developed a powerful understanding of what our clients require," said Terry A. Taggart, CEO at Tag Team. "Continuous innovation is a way of life at our company, and Sawyer is helping us forward that initiative, while meeting large scale production needs within a rapid delivery window."
Tag Team is a family owned precision manufacturing company, operating out of its current headquarters for nearly 30 years. It specializes in precision production runs and prototype work for OEMs, addressing the needs of customers in industries such as aerospace and medical device equipment, producing products made from a variety of materials. Tag Team also manufactures components for OEMs in the computer storage, drone, robotics, photonics, bicycle, musical instrument and billiard industries.
"Consistent, repeatable world-class quality is an objective that manufacturers like Tag Team are always striving to achieve," said Jim Lawton, chief product and marketing officer at Rethink Robotics. "Using smart, collaborative robots like Sawyer helps companies maintain unparalleled quality by meeting increasingly challenging demands of customers from a speed of delivery perspective. With a robot performing precision tasks, manufacturers like Tag Team are able to meet rapid delivery windows without sacrificing quality or safety."
For more information, please visit www.rethinkrobotics.com.
About Rethink Robotics
Rethink Robotics is transforming the way manufacturing gets done, with smart, collaborative robots able to automate the 90 percent of tasks that until now, have been beyond the reach of traditional automation. Its Baxter and Sawyer robots, powered by the Intera software platform, adapt to real-world variability, can change applications quickly and perform tasks like people do. The result: manufacturers of all shapes, sizes and industries get the fast-to-deploy, easy-to-use and versatile automation solution they need to increase flexibility, lower cost and accelerate innovation.
Based in Boston, the Rethink product suite is available in Asia, Europe and North America. The company is funded by Bezos Expeditions, CRV, Highland Capital Partners, Sigma Partners, DFJ, Two Sigma Ventures, GE Ventures and Goldman Sachs. For more information about Rethink Robotics, please visit www.rethinkrobotics.com and follow us on Twitter at @RethinkRobotics.
Featured Product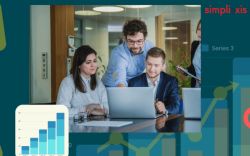 Challenges on the loading dock are characteristic of greater pressures from the rise of e-commerce. Loading and unloading freight from trailers, trucks and shipping containers are arduous, repetitive tasks plagued by high turnover. Even with regularly available staff, manually unloading freight and the constant lifting and twisting results in fatigue and inconsistent, declining productivity. Robotics capable of fully automating unloading tasks bring a new paradigm to the dock. High performance and flexibility push unloading from a labor-heavy, manual chore to an automated, refined process. High-performing DC workers can take more desirable positions, with relief from unpleasant work conditions. Management gets to replace uncertainty and staffing challenges with a reliable, automated process, with data to fuel continuous improvement.