A significant competitive advantage for one of the leading suppliers of industrial parts.
Saint-Romain, France; September 22, 2016 - TraceParts, a world-leading supplier of 3D digital content for engineering, has announced its eight-year partnership with MAURIN.

Since 2008, the TraceParts platform has distributed products with all their technical specifications, as well as 2D and 3D files of their parts.
The MAURIN 3D catalog is currently considered by industry and design professionals alike to be one of the world's largest libraries of standardized parts.
MAURIN, a market-leading provider of high-end technical products, currently has close to 40,000 clients in every sector of industry (aviation, automobile, rail, transport, special machinery, food & drink, pharmaceuticals, chemicals, etc.).
The Group has 30 sites with 600 employees and offers three product ranges:
MICHAUD CHAILLY for transmission parts.
EMILE MAURIN for standard mechanical components, nuts, bolts, screws and other fixings (standard and special).
BENE INOX for stainless steel fixings, connections, valves and fittings.
Didier Maurin, the Group's Managing Director, spoke about the partnership: "Eight years have already passed since TraceParts and MAURIN began building a close relationship as part of an exemplary and profitable partnership for both our clients and our respective groups. I am proud to celebrate the eighth birthday of our partnership with TraceParts, which continues to support MAURIN with its development in France and abroad. Finally, regular updates to our 3D models on the TraceParts platform ensure that design and engineering firms have access to even more new parts that are compatible with the latest CAD software."
Ever since it joined the TraceParts CAD platform in 2008, MAURIN has constantly focused on offering and swiftly providing CAD users with all its industrial parts.
The initiative has paid off, since the Group's three sites - MICHAUD CHAILLY, EMILE MAURIN and BENE INOX - presently offer free downloads of close to 210,000 parts from their catalogs as 3D CAD models.
Since the three catalogs were uploaded to the TraceParts CAD platform, nearly four million CAD files have been downloaded.
About TraceParts
TraceParts is one of the world's premier suppliers of 3D digital content for engineering applications. Part of the Trace Group founded in 1989, the company delivers powerful web solutions, such as CAD parts libraries, e-catalogs and product configurators. TraceParts also provides digital marketing services to help parts manufacturers, software vendors and IT hardware suppliers promote their products and services, while generating top-tier B2B prospects.
The TracePartsOnline.net portal is available free of charge to millions of CAD users worldwide, with access to hundreds of vendors' catalogs and over 100 million CAD models and data sheets geared towards design, procurement, manufacturing and maintenance processes.
About MAURIN
Lyon-based MAURIN holds leadership status in industrial parts for all sectors of industry.
The Group is organized into independent specialized departments to offer a wide and complementary range of products: MICHAUD CHAILLY for transmissions, EMILE MAURIN for standard mechanical components, nuts, bolts, screws and other fixings, and BENE INOX for stainless steel fixings, connections, valves and fittings.
Over 210,000 high-quality parts are available. Clients can count on a team of consultants for a fast response and a first-class supply chain service.
The family-run company was founded in Lyon in 1871 and has since expanded its operation on a global scale. MAURIN has 30 sites, 600 employees, 40,000 clients and 210,000 product references in stock. The Group generates over €180 million in revenue, with 10% in the international market.
www.emile-maurin.fr www.michaud-chailly.fr www.bene-inox.com www.maurin.fr
Featured Product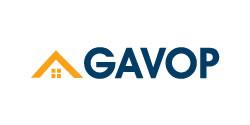 Gavop provides in depth research on housing, real estate and insurance topics.