Visit JBM at JIMTOF 2016, booth E5016, Tokyo Big Sight, Nov. 17-22nd, 2016 to see the versatility of OCTOPUZ in action.
This November, JBM will be showcasing OCTOPUZ at the 28th Japan International Machine Tool Fair. JIMTOF is dedicated to the development of industry and trade promotion through increased international transactions and technical exchanges of machine tools and their related equipment.

Visit booth E5016 at Tokyo Big Sight November 17-22nd to see the versatility of OCTOPUZ in action. JBM will have both a KUKA and a FANUC on display covering a variety of functions, all programmed and simulated with OCTOPUZ robotic software.
Our special white model KUKA KR 240 R2700 will be mounted on a 4m rail, demonstrating multiple applications using wood, resin, aluminum and carbon with an ATC (Automatic Tool Changer) function.
Were also excited to have a green cobot with us. This new FANUC CR-7iA/L specializes in safety and working collaboratively with humans. Perfect for working around people without a safety fence in applications such as pick & place, as it will stop moving if touched. Be one of the first to see it live!
OCTOPUZ is pleased to announce two special presenters:
Edward House is Chairman & Director at OCTOPUZ. With over 30 years in the industry, he has dedicated his career to identifying industry trends, staying ahead of the competition and providing software tools that meet customer needs. Mr. House will share this journey at JIMTOF2016 and present the application highlights of OCTOPUZ, talk about the company culture and strength of the team working behind the scenes. Mr. House is very impressed with JBM and values their partnership.
Bob Littel, M.A.Sc., Robotics Application Engineering Specialist at OCTOPUZ Inc. in Waterloo, Canada, will be demonstrating the power of welding and machining with OCTOPUZ. He will be available at booth E5016 for the remainder of the show to discuss your personal challenges and objectives.
OCTOPUZ is intelligent offline robot programming and simulation software capable of:
Easily programming, synchronizing and simulating multiple robots with their accessories
Programming and simulating the complete process including machinery
Directly supporting paths from your favorite pathing system
Offline robotic cell development and machine tending such as the loading and unloading of parts
Other applications that OCTOPUZ specializes in includes:
Fabrication - Welding, Plasma Cutting, Laser Cladding
Edge Following - Deburring, Laser Cutting, Trimming, Waterjet
Material Removal - 2D Machining, 3D Multi-Surface Machining, Remote Tool Center Point, Simulated Tool/Head Changes
Simulation - Component Communication, Machine Tending, Multiple Robots, Pick & Place, PLC, Shop Floor Layout
Additive - Composite Lay-up, Dispensing, Painting, Spraying, Welding
About JBM
Founded in 1970, JBM Corporation is a CAM Solution Company that imports, develops and provides system and software targeting their 4 core business domains: CAD/CAM, Robotics, 3D Printer and CAI for design and manufacturing processes across a range of industries. The worlds largest Mastercam dealer, JBM optimized Mastercam to meet the needs of Japans machining industry and now offers a wide range of products to their customers designed to enhance manufacturing productivity. Their services also include full post-installation support and custom applications development.
Featured Product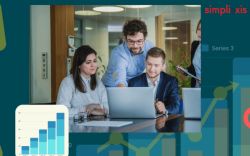 Challenges on the loading dock are characteristic of greater pressures from the rise of e-commerce. Loading and unloading freight from trailers, trucks and shipping containers are arduous, repetitive tasks plagued by high turnover. Even with regularly available staff, manually unloading freight and the constant lifting and twisting results in fatigue and inconsistent, declining productivity. Robotics capable of fully automating unloading tasks bring a new paradigm to the dock. High performance and flexibility push unloading from a labor-heavy, manual chore to an automated, refined process. High-performing DC workers can take more desirable positions, with relief from unpleasant work conditions. Management gets to replace uncertainty and staffing challenges with a reliable, automated process, with data to fuel continuous improvement.