New solutions for fabrication and welding on display from KUKA Robotics in booth #N-5520 at FABTECH Las Vegas November 16th – November 18th 2016
SHELBY TOWNSHIP, Mich. & LAS VEGAS--(BUSINESS WIRE)--Visit KUKA Robotics in booth N-5520 among 1,300+ world-class industry suppliers at North Americas largest, metal forming, fabricating, welding and finishing event - FABTECH 2016.

KUKA Robotics in-booth demonstrations at FABTECH 2016 will include:
NEW! 3D Metal Printing Additive Manufacturing Demonstration by Midwest Engineered
Official KUKA Robotics System Partner Midwest Engineered Systems has partnered with several international industry leaders to develop a complete and scalable additive metal manufacturing solution. Additive manufacturing commonly referred to as Industrial "3D Metal Printing" is a digital process, which uses 3D design data to build components in layers by depositing material. This demonstration by an Official KUKA Robotics System Partner will showcase the strategy for manufacturing of a workpiece, preparation of the slicing program, translation into the robot path program, process development for the laser welding, laser delivery system, hot wire feed of material, and dynamic deposition measuring to compensate for adverse conditions.
NEW! RoboCell 2P by ARC Specialties
Along with Midwest Engineered Systems, KUKA will feature Official System Partner ARC Specialties' new RoboCell 2P. The RoboCell 2P by ARC Specialties maximizes efficiency and throughput by configuring 1 robot to constantly work between 2 workstations. Each workstation is equipped with an ARC Specialties servo robotic, high precision 2-axis positioner that works with a KR 5 arc HW robot to create a turnkey 10-axis robotic solution. The 2-axis positioner rotates 180+ degrees allowing for easy part loading/unloading along with preheating processes outside the cell before rotating back into the work area. The RoboCell 2P process can include: plasma arc cutting, grinding, polishing & lapping, drilling & tapping, and more.
NEW! North American Introduction of KR CYBERTECH nano series
KUKA Robotics will have the new KR CYBERTECH nano series on display. With an offering of 6 kg to 22 kg payloads in the near future, the KR CYBERTECH series boasts the worlds largest model range in its class. The KR CYBERTECH arc nano series, with payload intervals of 6, 8, and 10 kg, is perfectly equipped for the arc welding industry. The new hollow wrist features a level of performance and quality that enables the robot to move up close to workpieces with infinite rotation and motion precision.
NEW! KUKA KORE Welding Education cell designed for Arc Welding
KUKA Robotics introduces the latest addition to the KUKA KORE family: the Welding KORE cart. This cart comes complete with KUKAs KR 6 R700 AGILUS robot, Miller Electrics Auto Continuum 350 Welding Power Supply, and Tregaskiss torch. The Welding KORE cart from KUKA comes with course curriculum and welding application and exercise equipment. The KUKA KORE program is designed to support the education markets need to make robotics a KORE part of their STEM (science, technology, engineering and math) education programs. With the KUKA KORE package, students are given the opportunity to learn and perform basic robot programming and operation skills on robotic hardware and receive manufacturer certification upon course completion.
NEW! Seconns Jobmaster Fixted Table
In addition to Midwest and ARC Specialties attendees will find Official System Partner Seconns Jobmaster Fixted Table cell demonstration featuring the KR 5 arc HW from KUKA Robotics. The KR 5 arc HW offers a hollow wrist, high repeatability, and a reach of 1,423 mm. The 50 mm opening in the arm and wrist allows for arc welding dress package to be routed in the protective interior of the arm. The Jobmaster Fixted Table cells offer a cost effective solution to welding of small to medium parts. This 2 or 3 door cell thrives in a job shop environment where manufacturers are looking to bring out-sourced welding back in-house without assuming the cost of a full time welder.
NEW! KUKA Industries Compact Welding Cell
KUKA Industries will be displaying their Compact Welding cell in booth #N-5520. This cell features the KR 5 arc HW robot from KUKA Robotics with Miller E300 power source. This welding cell also features torch cleaner with manual two-position turntable enclosed cabin with lighting and fume extraction connection. KUKA Industries is a division of KUKA specializing in 4 major areas of manufacturing: technology, arc & laser, casting & foundry, and advanced welding solutions.
The KUKA Robotics System Partner network is designed to mutually benefit each organizations users by extending the way customers can acquire tailored solutions with the major competitive and technological advantage of high precision KUKA robots. The KUKA Robotics System Partner Network includes experienced OEM machine builders, system providers, application specialists and expert robot integrators.
See more KUKA Robots in demonstrations on the FABTECH show floor at:
ARC Specialties N-5002
Binzel N-4704
Blackbird Robotics North America N-1136
CENIT N-3000
Fronius N-3904
IPG Photonics N-5511
Meta Vision Systems N-4025
MILLER Electric N-3235 & N-3329 & N-3733
Praxair N-33180
About the KUKA Robot Group
KUKA Robotics Corporation along with KUKA Roboter GmbH, Augsburg Germany (part of the KUKA Aktiengesellschaft group of worldwide companies), ranks among the world's leading suppliers of industrial robots and material handling vehicles. Core competencies include the development, production, and sale of industrial robots, controllers, software, linear units, and omniMove™ omni-directional motion platforms. KUKA robots are utilized in a diverse range of industries including the appliance, automotive, aerospace, consumer goods, logistics, food, pharmaceutical, medical, foundry and plastics industries as well as multiple applications including material handling, machine loading, assembly, packaging, palletizing, welding, bending, joining, and surface finishing. KUKA robots range from 5kg to 1300kg payloads, and 635mm to 3900mm reach, all controlled from a common PC based controller platform.
Featured Product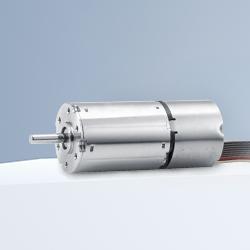 MICROMO launches the new MC3/MCS motion control family. The new high performance, intelligent controllers are optimized for use with FAULHABER motors, offer electronics for simple operation with state-of-the-art interfaces for multi-axis applications, and provide a motion control system solution with the most compact integration into industrial grade housing.