CES 2017 in Las Vegas Brings AutonmouStuff and NEXCOM Together to Innovate Automated Driving Solutions
Working only with the best of the best and seeking partners that continually work to change the world, AutonomouStuff has partnered with NEXCOM in its quest to be the global leader in supplying specialized product solutions and services related to autonomous driving, robotics, terrain mapping, collision avoidance, object tracking, intersection safety and a wide variety of industrial applications. At CES 2017 in Las Vegas, Nevada from January 5-8, 2017, attendees will be able to see firsthand some of the best technologies AutonomouStuff has found to date, including NEXCOMs NISE 3700 fanless computer.

Powered by Intel® Core™ i7 processor, NEXCOMs NISE 3700 is built for reliable performance in high electromagnetic, heated and vibrating environments. The fanless industrial computer meets EN 61000-6-2 and EN 61000-6-4 standards, and is equipped with heat sinks and anti-vibration dampeners to maximize performance and uptime. In addition, the feature-rich connectivity allows for use with LAN cards and sensors such as LiDAR, radar, cameras and GPS. "As AutonomouStuff brings autonomous driving technology from lab to reality, they need reliable suppliers with quality products and services to enable them to continue to innovate and productize their automated driving solutions. NEXCOM is proud to be a key partner with AutonomouStuff on the Road to Autonomy," said Gale Lu, Sr. Business Development Manager, NEXCOM US.
"The entire AutonomouStuff team is excited to work with great partners like NEXCOM as we bring our 'Roadmap to Autonomy to CES 2017," said AutonomouStuff CEO Bobby Hambrick. "NEXCOM provides a very important piece of the self-driving puzzle, which we customize to make a perfect solution for automated driving research."
To learn more and find out how AutonomouStuff and NEXCOM can simplify your self-driving journey with the "Roadmap to Autonomy," come visit them during CES in Las Vegas from January 5-8, 2017 at the MGM Grand Skyline Terrace Suite. Specific suite number will be available January 3, 2017 to those who RSVP using the following link: http://www.autonomoustuff.com/ces-2017/
About NEXCOM: Founded in 1992, NEXCOM is committed to being a trustworthy partner in building intelligent systems. To surpass customers expectations, NEXCOM utilizes its decades of industrial computing experience, a highly talented R&D team and by providing exceptional levels of customer service. With these core strengths, NEXCOM has enabled its customers to win key projects in a diverse range of industries.
About AutonomouStuff: AutonomouStuff is proud to provide the world's most advanced organizations with the best products, software and engineering services to enable robotics and autonomy. The company was founded with the goal of bringing together the worlds best technologies to enable autonomy and increase safety.
The top priority for the team at AutonomouStuff is customer success. Customers value the convenience of finding the most cutting-edge modular-based automation software solutions, engineering services, perception, computing, GPS and interface components in one location. AutonomouStuff now provides an entire fleet of R&D Platforms that serve as a safe and reliable way to test automation technologies.
Featured Product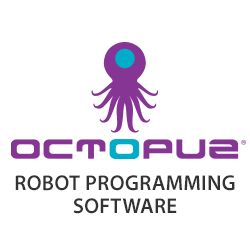 OCTOPUZ makes complex robot programming simple through cutting-edge Offline Robot Programming Software (OLRP) that enables detailed robot operations, complete with machinery and manufacturing components, to be first simulated on a computer, then output for the real world. Within this virtual cell, OCTOPUZ uses built-in machine logic to identify the optimal toolpath trajectory and program the required code for a multitude of industrial tasks. The code is then output for the specific robot brand, for use in the real world.