Best-of-breed UAS hardware and software provide single source, integrated solutions for industrial-grade commercial applications.
Aeryon Labs Inc., the premier manufacturer of small unmanned aerial systems (sUAS) and DroneDeploy, the leading drone data platform, today announced their partnership to deliver integrated UAS solutions to end-users and service providers in the commercial/industrial market.

Aeryon is pleased to make a new bundled hardware and software solution available today to commercial operators, and be the first sUAS manufacturer to resell subscriptions to DroneDeploys industry-leading cloud-based photogrammetry and analytics platform.
The new solution enables operators to capture imagery using the Aeryon SkyRanger sUAS and process it into unlimited interactive maps and 3D models on the DroneDeploy platform.
Industrial users will be able to easily share maps across multiple users, devices and locations to collaborate and utilize the aerial data and leverage the analysis tools developed by industry experts available within the DroneDeploy App Market.
This initial joint offering is just the beginning. Aeryon also plans to integrate DroneDeploy services with the AeryonLive platform for seamless media management, processing, and aircraft fleet management. The combined solution will provide a single sign-on experience with a complete and integrated workflow for all aspects of commercial drone operations.
"The DroneDeploy platform complements the capabilities of AeryonLive and the Aeryon SkyRanger sUAS," said Dave Kroetsch, President & CEO of Aeryon Labs, "This partnership enables us to provide the ideal end-to-end solution for Enterprise UAS operations, without compromising aircraft performance, application security, compliance or record keeping."
Mike Winn, CEO of DroneDeploy said, "We are excited to partner with Aeryon in developing and delivering an Enterprise-grade combination of drone hardware and software to market. Aeryon is welcomed into our market-leading ecosystem of partners, who together provide a fully integrated solution that spans compliance, data processing and management, and sophisticated machine learning tools."
All current SkyRanger operators that purchase annual subscriptions of DroneDeploy Business before March 31, 2017 will receive a 25% discount from Aeryon.
About Aeryon Labs Inc.
Aeryon Labs is the premier manufacturer of small Unmanned Aerial Systems (sUAS) which are at the center of major world events and international media stories. The company is the trusted partner of civil and military customers, resellers, and other commercial business partners around the globe. Aeryon Labs is headquartered in Waterloo, Ontario, Canada. Field-tested and mission-proven, Aeryon sUAS set the standard for immediate aerial intelligence gathering by anyone, anywhere, anytime, for a wide range of military, public safety and commercial applications.
For more, information visit: http://www.aeryon.com
Media Contact: Andrea Sangster, Sr. Marketing Manager
media[at]aeryon.com | +1 519-489-6726 x360
About DroneDeploy
DroneDeploy is the leading cloud software platform for commercial drones, and is making the power of aerial data accessible and productive for everyone. Trusted by leading brands globally, DroneDeploy is transforming the way businesses leverage drones and aerial data across industries, including agriculture, construction, mining, inspection and surveying. Simple by design, DroneDeploy enables professional-grade imagery and analysis, 3D modeling and more from any drone on any device. DroneDeploy users have mapped and analyzed over 8 million acres in over 135 countries. DroneDeploy is located in the heart of San Francisco.
To learn more visit http://www.dronedeploy.com and join the conversation on Twitter @DroneDeploy.
Featured Product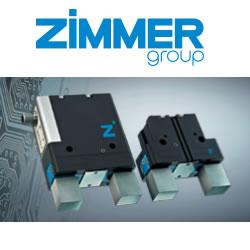 IO-Link is the first standardized IO technology worldwide for communication from the control system to the lowest level of automation.