Real-time video enhancement system offers plug and play solution for military ISR video
SAN DIEGO--(BUSINESS WIRE)--ZMicro, a leader in rugged computing solutions, today announced the availability of its new Insight real-time video enhancement system. Insight is a rugged appliance designed to improve visual clarity in live video in ground control stations, airborne surveillance, and other ISR applications. ZMicro is showcasing its Insight product at AFCEA WEST 2017, February 21-23, at the San Diego Convention Center.

Real-time video is a vital part of nearly all military operations and often the basis for life or death decisions. Virtually all military vehicles, including manned vessels such as fighter jets, trucks, and tanks, as well as Unmanned Aircraft Systems (UAS) capture live video for ISR. However, environmental factors such as poor lighting at dawn, dusk, nighttime, or adverse weather, including sandstorms often obscure important details. ZMicros Insight product enhances live video to reveal remarkable detail in degraded visual environments (DVE) where factors such as fog, rain, dust, smoke, underwater, low light, or bright light can limit visibility.
"Because ISR video is so vitally important, military customers have been very excited about our image enhancement technology," said Jason Wade, president of ZMicro. "In fact, there is a sort of wow-factor when they see the raw video and our enhanced video side-by-side. Customers told us they wanted a solution that they could drop into existing ISR operations. So, we designed the Insight rugged appliance for plug and play installation into any existing ISR architecture, for example, a ground control station."
The Insight system operates on the principle that the image sensors, such as cameras, can capture far more image information than can be perceived by the human eye. ZMicros patented algorithms use all the image information and automatically adjust contrast and color to improve visibility and highlight important details. The system uses a high performance heterogeneous multiprocessor architecture that ensures there is no discernable latency, i.e. less than a single frame time in processing real-time video.
The Insight system enables users to adjust algorithmic settings, helping to hone in on specific areas of interest, or extract desired details. In addition to improving visual clarity in live video, ZMicros Insight system offers the ability to apply chroma-key overlays such as GPS data and supports H.264 decoding of IP video streams. It has intuitive controls for on the fly enhancement adjustments and includes a quick snapshot tool for saving JPEG images. The Insight system offers plug and play installation and can be used with existing video monitoring equipment.
Product Features
Improves image clarity in live video
Plug and play installation
Intuitive controls for on the fly enhancement adjustment
Quick "snap shot" tool for saving JPEGs
USB drive stores enhanced video
H.264 decoding of IP video streams
Apply chroma-key overlays such as GPS data
Product Specifications
Complete product specifications are available on the Insight product page.
Availability
ZMicro is accepting orders now for Insight systems with delivery Q2. For more information, including configuration options and pricing please contact at www.zmicro.com.
About ZMicro
For more than 20 years, ZMicro has been supplying superior computing technology to the US military and defense system integrators. Today, ZMicro designs and manufacturers rugged computing solutions for military, medical, industrial and law enforcement applications. The companys commercial off-the-shelf (COTS) products include rugged flat panel displays, high-performance computers and flexible storage systems. For more information, visit www.zmicro.com.
Featured Product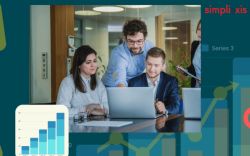 Challenges on the loading dock are characteristic of greater pressures from the rise of e-commerce. Loading and unloading freight from trailers, trucks and shipping containers are arduous, repetitive tasks plagued by high turnover. Even with regularly available staff, manually unloading freight and the constant lifting and twisting results in fatigue and inconsistent, declining productivity. Robotics capable of fully automating unloading tasks bring a new paradigm to the dock. High performance and flexibility push unloading from a labor-heavy, manual chore to an automated, refined process. High-performing DC workers can take more desirable positions, with relief from unpleasant work conditions. Management gets to replace uncertainty and staffing challenges with a reliable, automated process, with data to fuel continuous improvement.