Global automation and robotics expert ABB will be exploring the changing nature of the food and beverage industry at its ABB Customer World show at the George R. Brown Convention Center in Houston, Texas from March 13-16, 2017. The second day of the event, dubbed the ABB Food and Beverage day, will feature several keynote speeches and panels to discuss the technological challenges and developments in food manufacturing, processing and packaging.
The food and beverage day will run from 08:30-17:00 on March 14, 2017 and will feature a range of speakers, both from ABB and its customer base. The day will be divided into five informative presentations, with topics ranging from improving productivity and safety with robots to boosting profits by using plant electrical assessments.

Many of the discussions will specifically address how the growing trends of automation and digitalization are reshaping the modern food industry and informing new practices. In particular, ABB will address the challenges of productivity, regulatory compliance and sustainability and explain how plant managers in the food sector can overcome them.
"There is a perfect storm of societal and technological developments that are rapidly changing the nature of the food industry," explained Robert Glass, global food and beverage communications manager at ABB. "Plant managers must adapt effectively to these changes in order to successfully operate in the coming years. The food and beverage day will highlight the ways that plant managers can use these changes to their advantage, both competitively and financially.
"The ABB brand has long been associated with innovation in industries using automation and power. Particularly in light of increasingly stringent food contamination regulation and increasingly complex output demands, our industrial digital technology, our ABB Ability™ portfolio, is invaluable to the current food and beverage industry. As such, we're actively working with businesses from each area of the food industry to develop more efficient, productive, reliable and safe processes."
The tightening regulation in the food sector has been prompted by several high profile instances of food contamination in recent years, including the European horsemeat scandal in 2013 and the 2008 salmonella outbreak in the US.
For example, the Food and Drug Administration (FDA) introduced the Food Safety Modernization Act (FSMA) in 2011, which started to come into full effect during 2016. This act puts strict guidelines on safety and sanitization standards for US food manufacturers, as well as companies hoping to export into the country.
"The recent oversights in contamination control across the world have been a key contributing factor to the shifting regulatory landscape of the food industry," continued Glass. "Food plant managers should invest in digitalization and robotics, such as those offered by ABB, to take steps towards safely meeting these standards and improving efficiency."
2017 is the first year of ABB Customer World, which was previously known as ABB Automation and Power World. Food and beverage personnel interested in learning how technology is helping businesses adapt to the shifting food industry can register to attend ABB Customer World at the ABB website. The Food and Beverage day will take place on Tuesday March 14, 2017.
Featured Product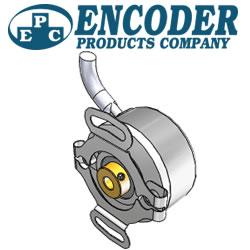 EPC is excited to announce our NEW online 3D Configurator. This new tool makes it even easier to configure EPC's products exactly how you need them for your application. The 3D Configurator interface is intuitive and works in any web browser for both desktop and mobile. It'll only take you a moment to learn your way around the program. Careful, though: it's so fun to play with, you may spend a whole afternoon on it!