Industry icon will be remembered as a pioneer of the micro motor industry, and for his dedication to nonprofit organizations that provide STEM education to children.
CLEARWATER, Fla. - Dr. Fritz Faulhaber passed away on February 6, 2017 at the age of 68 surrounded by his loving family. He became president of MICROMO Electronics, Inc. (Clearwater, Florida) in 1981 and a partner in Dr. Fritz Faulhaber GmbH & Co. (Schönaich, Germany) in 1985. He was actively involved as chairman of the supervisory boards for all subsidiaries of the FAULHABER Group, with 17 facilities and 1,700 employees worldwide. The leadership teams at MICROMO and each of the FAULHABER Group companies will continue their current responsibilities for day-to-day operations.

Dr. Faulhaber established an iconic reputation in the market for high precision micro motor and drive systems. His vision and leadership grew the small company started by his parents into a multinational, family-run enterprise. It expanded globally with applications in a variety of markets from medical devices and laboratory equipment, to aerospace and factory automation. The products are found in implantable heart assistance pumps, robotic systems, and engine controls for space exploration rockets.
Born in Schönaich, Germany in 1948, he moved to the United States at the age of ten, speaking no English at the time. His persistence and diligent work ethic earned him a PhD in Mechanical Engineering Design from Carnegie Mellon University. Along with a brilliance in mathematics and engineering, Dr. Faulhaber is remembered as a man of ideas with a compassionate heart and clever sense of humor. His unending curiosity and creativity helped define his success. Later in life, he learned to fly a helicopter, earning his pilots license at 65, and flew across the country with his teenage son.
Dr. Faulhaber believed that nurturing interest in science could transform individuals and lift up society. Throughout his career, he remained dedicated to serving local communities through STEM (Science, Technology, Engineering, and Math) education. He and his wife Ping Faulhaber launched the Suncoast Science Center, a nonprofit organization that works with multiple museums and sends educators to lead science projects at Title I elementary and high schools throughout the Tampa Bay area. Programs like the Lending Library and the Faulhaber FabLab continue to fulfill their vision of bringing hands-on STEM education to the future innovators of the world. With its own 10,000 square foot facility filled with 3D printers, CNC routers, laser cutters and CNC mills; the Science Center hosts workshops, robotics competitions, science competitions and an annual remote control car building contest/race.
Celebration of Life
A public celebration of Dr. Faulhabers life will be held on Sunday, March 19, 3:00pm, at Suncoast Science Center, 4452 Beneva Road, Sarasota, FL 34233. Anyone not able to attend, but who would like to submit personal tributes or condolences may do so by emailing: info@suncoastscience.org.
Donations
In lieu of flowers, the family has requested that donations be made at www.suncoastscience.org or by mailing checks to: Suncoast Science Center
4452 Beneva Road
Sarasota, FL 34233
About MICROMO: (http://www.micromo.com/company/about-micromo)
Featured Product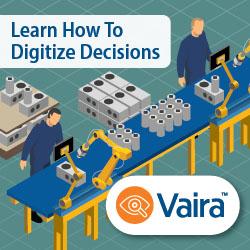 Pleora's AI Gateway simplifies the deployment of advanced machine learning capabilities to improve the reliability and lower the cost of visual quality inspection.