NEXCOM will be exhibiting at Automate Show at McCormick Place in Chicago from April 3-6, 2017.
NEXCOM is proud to be exhibiting at this years bi-annual event for the latest in cutting-edge robotics, vision, motion control and related technologies--Automate. Taking place April 3-6, 2017 at McCormick Place in Chicago, IL, Automate attracts thousands of visitors from around the world looking for ways to enhance their processes, improve product quality, lower costs and sharpen their competitive edge.

This year, NEXCOM will showcase the latest Industrial IoT Solutions, including edge and industrial IoT gateways, wireless and device networking, factory and machine automation, and robot control.
Do not miss this opportunity to connect, discover and grow. Visit NEXCOM at booth #147. Free registration is available by clicking here.
Event Details:
Dates: April 3-6, 2017
Hours: Mon, Tue, Wed: 10:00 AM - 5:00 PM; Thurs: 10:00 AM - 3:00 PM
Location: McCormick Place, North Building, Chicago, IL 60616
Booth #: 147
Featured Product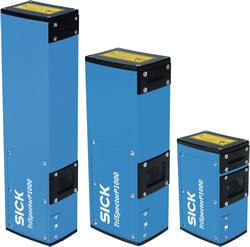 LiDAR (Light Detection and Ranging) is one of the most reliable methods for parts sensing in factory automation today. SICK has made this technology affordable and easy to use! Click on the video link below to learn about the TiM1xx LiDAR sensor and how it provides: - Area scanning LiDAR technology in a standard sensor package - 200-degree field of view and 3 meter sensing range allows for 169 square feet of area scanning - Compact size and light weight enables ease of deployment in "non-standard" type applications, like end-of-arm robotic tooling - Wide area scanning without having to mount a transmitter and receiver makes installation much easier - IO Link for easy configuration