KIRIA supervises Korea joint display booth…to raise the status of Korean robotics companies globally
DAEGU, South Korea--(BUSINESS WIRE)--Korea's leading companies in the robot industry participated in the 'AUTOMATE 2017' exhibition held at MCCORMICK PLACE CHICAGO from April 3rd-6th under the supervision of KIRIA.

Participants include: ERAETECH, JINI, IR ROBOT, SBB TECH, COREBELL systems, YOUNG JIN HI_TECH. Each company will Exhibit their core products and undertake global marketing. The KIRIA Booth will be set-up in Exhibition Hall B, N2711.
Participants cover a wide, impressive spectrum. ERAETECH is a motion control company providing the key part of automatic system products such as stepping motor, servo motor, driver, and controller using accumulated technology and know how. Their technology is receiving market recognition.
JINI has developed wearable POS to improve sellers' sale management environments. Its technical power was proven by the Certificate of New Excellent Technology (NET). Since then, JINI has steadily conducted research and development for consumers to enjoy more comfortable and convenient ICT services through its technology.
IR ROBOT is the professional manufacturer for robotic parts in various fields. "mightyZAP", the robust mini linear servo motors for industrial applications will launch here. IR ROBOT prides itself on creating the best quality products at affordable prices.
SBB TECH will introduce Robot Drive, MR Actuator Module and MR Robot. SBB TECH is the first domestically to manufacture LCD and semiconductor-use actuator, robot precision control accelerator and MR. Koreas core industry, precision driving technology, hopefully, will receive the spotlight through this exhibition.
COREBELL systems should launch Multi Product Palletizing Systems and Smart Vehicles. A map is made first as the base, allowing self movement to the destination while avoiding obstacles through a robot platform which recognizes self location based on location decision technology.
YOUNG JIN HI_TECH specializes in manufacturing FA SYSTEM. This system, developed through in-house technology, is required for plant automation. Development of IT equipment-use vibrator motor, focused on the technology R&D research center, has allowed expansion into the components industry. PCB Router and Eco-friendly In-Line Robot Systems should launch here.
As many companies representing the Korean robot industry are participating in this way, the attention of global visitors and buyers to AUTOMATE 2017 is expected to be higher than ever.
Featured Product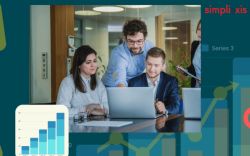 Challenges on the loading dock are characteristic of greater pressures from the rise of e-commerce. Loading and unloading freight from trailers, trucks and shipping containers are arduous, repetitive tasks plagued by high turnover. Even with regularly available staff, manually unloading freight and the constant lifting and twisting results in fatigue and inconsistent, declining productivity. Robotics capable of fully automating unloading tasks bring a new paradigm to the dock. High performance and flexibility push unloading from a labor-heavy, manual chore to an automated, refined process. High-performing DC workers can take more desirable positions, with relief from unpleasant work conditions. Management gets to replace uncertainty and staffing challenges with a reliable, automated process, with data to fuel continuous improvement.