Yale Materials Handling Corporation (www.yale.com) announces the dynamic demonstration of the Yale® MC10-15 Driven by Balyo, a counterbalanced stacker model capable of point-to-point horizontal transportation and but vertical movement, at ProMat 2017 in Chicago.
CHICAGO (April 3, 2017) - With thousands of materials handling and logistics professionals at Chicagos McCormick Place for ProMat 2017, Yale Materials Handling Corporation introduces the latest innovation in its robotic lift truck lineup. At booth #S1003, attendees can view a dynamic demonstration of the Yale® MC10-15 Driven by Balyo, a counterbalanced stacker model capable of not only point-to-point horizontal transportation, but vertical movement, able to autonomously retrieve or deposit pallets from elevated spaces.

This vertical capability offers the versatility to accomplish a variety of warehouse tasks using a single robotic lift truck, including easy transfer of pallets from floor-level staging areas to conveyor lines, loading and unloading in cross-docking applications and stacking on elevated storage racks. The solution offers additional flexibility by switching from automatic to manual mode at the touch of a button or move of the tiller, providing additional capacity to handle unplanned challenges or fluctuating demand.
"The ability to lift and lower loads expands the application of robotic lift trucks to a new range of repetitive tasks," says Lou Micheletto, Manager of Integrated Solutions, Yale Materials Handling Corporation. "As warehousing and distribution operations are challenged to find and retain quality labor, this solution enables them to reassign employees to higher value-added tasks for improved retention and career development, all while reducing total operating costs."
The counterbalanced stacker model uses the same infrastructure-free navigation technology as the Yale® MO70T tow tractor and MPE080-VG end rider Driven by Balyo models. It does not require installation of any extra infrastructure like wire, magnets or tape, offering easy route adjustment to changing layouts and faster startup at reduced cost compared to traditional automated guided vehicles.
To view a hi-res image, click here.
tweet-buttonLift, lower, repeat - automatically @YaleAmericas announces new #robotic lift truck Driven by @Balyo_Americas bit.ly/2nSMzFQ
About Yale Materials Handling Corporation
Yale Materials Handling Corporation markets a full line of materials handling lift truck products and services, including electric, gas, LP-gas and diesel powered lift trucks; narrow aisle, very narrow aisle and motorized hand trucks. Yale has a comprehensive service offering including Yale Vision wireless asset management, fleet management, Yale service, parts, financing and training. Yale® trucks are manufactured in an ISO 9001:2008 registered facility and range in capacity from 2,000 to 36,000 lbs.
Yale Materials Handling Corporation is a division of Hyster-Yale Group, a wholly owned subsidiary of Hyster-Yale Materials Handling, Inc. (NYSE:HY). Hyster-Yale Materials Handling, Inc. and its subsidiaries, headquartered in Cleveland, Ohio, employ approximately 6,500 people world-wide.
Yale truck and PEOPLE. PRODUCTS. PRODUCTIVITY. are trademarks, service marks or registered marks in the United States and certain other jurisdictions.
Featured Product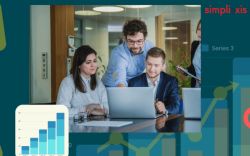 Challenges on the loading dock are characteristic of greater pressures from the rise of e-commerce. Loading and unloading freight from trailers, trucks and shipping containers are arduous, repetitive tasks plagued by high turnover. Even with regularly available staff, manually unloading freight and the constant lifting and twisting results in fatigue and inconsistent, declining productivity. Robotics capable of fully automating unloading tasks bring a new paradigm to the dock. High performance and flexibility push unloading from a labor-heavy, manual chore to an automated, refined process. High-performing DC workers can take more desirable positions, with relief from unpleasant work conditions. Management gets to replace uncertainty and staffing challenges with a reliable, automated process, with data to fuel continuous improvement.