The Construction Mapping Package Provides the Construction Industry with a Powerful, Turnkey Solution to Manage, Measure, and Communicate Site Progress with Aerial Drone Data
SAN FRANCISCO, CA--(Marketwired - May 9, 2017) - DroneDeploy, the leading cloud software platform for commercial drones, today announced a partnership with DJI -- the global leader in developing and manufacturing drone and camera technology for personal and professional use to bring an all-in-one UAV system to construction enterprises. Available now from DJI's online store, the DroneDeploy & DJI Construction Mapping Package includes a one-year Pro or Business software subscription to the DroneDeploy platform, the DJI Phantom 4 Pro drone and other drone accessories.

"DJI Phantom series drones have set the standard for businesses that need an easy and affordable way to capture detailed aerial data from their sites," said Jan Gasparic, Head of Enterprise Marketing at DJI. "DroneDeploy has built a powerful platform for taking data from DJI's aerial platforms and turning them into actionable data for businesses. By bringing these two platforms together as the Construction Mapping Package, the construction industry has a turnkey mapping solution to introduce or scale out their drone operations," says Gasparic.
With DroneDeploy's platform and powerful third-party tools and integrations available for install within the DroneDeploy interface, project managers and virtual design coordinators are able to deploy drones to:
• Generate accurate site surveys with ground control points in a fraction of the time required with traditional survey methods
• Efficiently collect aerial data to improve quality control, manage assets and reduce risk on the job site
• Quickly create weekly drone maps of jobsites to track progress and instantly share data between teams on desktop and mobile devices
• Make smarter quality assurance decisions by combining building information models (BIM) with high-resolution point clouds of actual site conditions
• Directly integrate drone maps and point clouds with Autodesk, Procore, Box and other industry-standard software
DroneDeploy's software allows for intuitive automated flight so workers can fly the site, then view and analyze high-resolution maps and 3D models within the same day. Team members can then share the data and analysis with others for improved communication. They also have the capability to bring maps into the field on mobile devices to improve on-site inspections with annotated notes, photos, measurements, and more.
"Many leading construction enterprises use our extensible software platform and drone data analysis tools to save time and reduce risk on jobsites with sharable drone maps and 3D models," said Mike Winn, co-founder and CEO of DroneDeploy. "This partnership with DJI paves the way for greater drone adoption across the construction industry."
General Contractor Brasfield & Gorrie, LLC is currently leveraging DJI drones powered by the DroneDeploy platform to monitor site progress, communicate with key stakeholders, and increase ROI with the use of drone-generated 3D models.
"Using DroneDeploy, we've generated point clouds so detailed they've been mistaken for video," said Hunter Cole, Virtual Design Coordinator at Brasfield & Gorrie. "But unlike a video, I can get the volume of any material stockpile on that site, I can make any linear measurement, and I can overlay the drone-generated point cloud over 3D BIM model, line it up exactly and see very quickly what's been built versus the design intent," said Hunter Cole, Virtual Design Coordinator at Brasfield & Gorrie. Read the full case study here.
Companies interested in purchasing the DroneDeploy & DJI Construction Mapping Package can do so beginning today through the DJI online store.
About DroneDeploy
DroneDeploy is the leading cloud software platform for commercial drones. Trusted by users in more than 160 countries across a variety of industries including agriculture, construction, mining and insurance, DroneDeploy is transforming how businesses collect, manage and interpret drone data to improve workflows. Scalable image processing, data storage and sharing in real-time form the backbone of the DroneDeploy platform, while user-friendly applications make it intuitive to fly and capture drone data, view and analyze maps on any device. The robust DroneDeploy platform enables users to leverage best-in-class apps through the drone industry's largest App Market, and to leverage open APIs to build custom tools and integrations.
To learn more visit www.dronedeploy.com and join the conversation on Twitter @DroneDeploy.
About DJI
DJI is a global leader in developing and manufacturing innovative drone and camera technology for personal and professional use. DJI was founded and is run by people with a passion for remote-controlled helicopters and experts in flight-control technology and camera stabilization. The company is dedicated to making aerial photography and filmmaking equipment and platforms more accessible, reliable and easier to use for creators and innovators around the world. DJI's global operations currently span across the Americas, Europe and Asia, and its revolutionary products and solutions have been chosen by customers in over 100 countries for applications in filmmaking, construction, emergency response, agriculture, conservation and many other industries.
For more information, visit the DJI website: http://enterprise.dji.com
Follow DJI Enterprise on Twitter: https://twitter.com/DjiEnterprise
Subscribe to the DJI YouTube Channel: www.youtube.com/DJI
Featured Product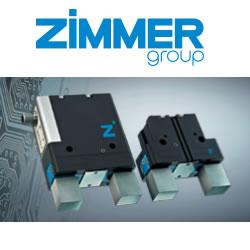 IO-Link is the first standardized IO technology worldwide for communication from the control system to the lowest level of automation.