RND Automation's Assembly & Packaging Cell was selected the top system of 2017 by over 500 peer integrators at the Fanuc Robotics Annual Authorized System Integrator conference.
RND Automation & Engineering (http://www.rndautomation.com), a leading manufacturer of custom automation machinery, robotic and vision workcells, garnered the top honor for System of the Year at FANUC Robotic's Annual Authorized System Integrator (ASI) conference in San Diego. After RND was selected by Fanuc as one of the top four contenders, President Sean Dotson presented the system in front of over 500 peers and the ASIs selected RNDs Thermal Insulator Assembly and Packaging Cell as the most innovative and creative system for 2017. This award cements RND's reputation as one of the most capable and respected custom automation and robotics vendors.

Dotson and RND Director of Projects Aaron Laine were on hand to accept the award. "There are so many strong automation integrators out there supplying innovative solutions to industry and we are thrilled to have been selected for this honor by these peer organizations", remarked Dotson. "RND has long been known in the Southeast as a go-to supplier for custom automation and this award helps us establish a more national presence."
RND helps companies in a wide range of industries reduce cost and downtime, while increasing quality and production by automating their production and packaging processes. The company also supplies the packaging industry with the Kanga, a Vertical Form Fill Seal Pouching Machine. The Kanga has the smallest footprint in its class and is designed for customers with high product mix, lower volume production runs that need rapid change-over to accommodate various pouch sizes.
About RND Automation
RND Automation & Engineering, LLC is Florida's premier custom machine builder. RND engineers, designs, and manufactures custom automation machinery & vision guided robotic workcells for industries as diverse as medical devices, durable goods and electronics. Our projects range from fully automatic, high-speed robotic work cells to operator assisted semi-automatic workstations. With more than 30 years of experience in industrial machinery design, we provide our clients with production ready automated equipment that cuts labor costs, improves quality and increases production rates.
Featured Product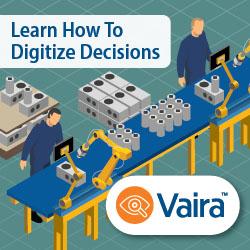 Built on decades of expertise in the vision market, eBUS SDK is the industry leading choice for image capture, display, and transmission in thousands of mission-critical automation, security & defense, and medical applications. eBUS SDK complies fully with the GigE Vision, USB3 Vision and GenICam standards and interoperates seamlessly with standards-compliant products from other manufacturers.