Novatio To Power Fujitsu's Internal Robotic Process Automation Workforce With Operational Agility And Expertise
(CHICAGO, IL) - Novatio Solutions today announced an exclusive partnership with Fujitsu America to power the Fujitsu Digital Workforce, a cloud-based platform that automates repetitive and logical tasks while freeing staff to engage in more complex and higher priority assignments and projects. The North American distribution partnership combines Novatio's 25 years of transformational process automation experience with Fujitsu's infrastructure solutions to enhance visibility and adoption of Digital Workforce solutions. The companies plan to offer RPA consulting services and solutions to customers in a broad range of industries, including banking, retail, security, healthcare and education.

"This agreement expands the reach of our Digital Workforce while strengthening our relationship with a long-term partner, Fujitsu," said Mallar Solai, president of Solai & Cameron and co-founder of Novatio Solutions. "The efficiency, productivity and cost-savings that Novatio and Fujitsu can provide customers are the reasons why we see this partnership as the start of a global effort to advance the Digital Workforce offering and service catalogue. Together, we can deliver the next generation of Digital Workforce solutions and capture a share of the emerging RPA market, which is expected to surpass $7 billion in the next five years."
Novatio and Fujitsu will collaborate to help customers drive efficiencies and improve customer service through innovative workplace digitization. According to Fujitsu, Novatio's Digital Workforce platform works 24/7, increases efficiency by 300 percent, and makes process execution 5-10x faster with zero errors; all at a cost of one-tenth of a full-time equivalent. Furthermore, the Novatio Digital Workforce captures data for ongoing process optimization, and incorporates cognitive computing and machine learning algorithms that have the ability to identify patterns, trends and probabilities.
Gokul N. Solai, Head of Products and Alliances, Novatio Solutions, added, "Partnering with Fujitsu allows us to accelerate the convergence of Intelligent Automation and Artificial Intelligence. Fujitsu is a pioneer in the AI space, and it holds the most AI patents worldwide. We are excited to combine our emergent technology with Fujitsu's industry leading expertise to deliver an unrivaled experience to customers."
The Novatio-powered Fujitsu Digital Workforce platform is customized to meet the needs of individual organizations and currently consists of three services:
• Workers as a Service
A scalable service that designates Digital Workers to automate back-office tasks based on the anticipated demands of the automated workload.
• Workforce as a Service
Cloud-based, responsive service that auto-scales to accommodate increases in workforce demand over time or activity spikes and troughs
• Work as a Service
Per-transaction commercial model solution that allows users to link service cost directly to the output delivered
About Novatio Solutions
Novatio is a new Digital Workforce solutions provider from the founders of Solai & Cameron Technologies. The company capitalizes on Solai & Cameron's 25 years of experience developing best practices in operational transformation. Novatio harmonizes multiple robotic process automation (RPA) tools along with next generation technology to create a customized digital workforce. Consequently, Novatio's clients benefit from added capacity, scalability and efficiency. Novatio has streamlined business processes for clients across a variety of industries, including IT, Healthcare, financial, Insurance, and government. For more information, visit NovatioSolutions.com.
Featured Product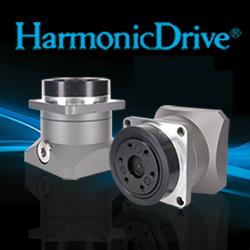 The SHA-IDT Series is a family of compact actuators that deliver high torque with exceptional accuracy and repeatability. These hollow shaft servo actuators feature Harmonic Drive® precision strain wave gears combined with a brushless servomotor, a brake, two magnetic absolute encoders and an integrated servo drive with CANopen® communication. This revolutionary product eliminates the need for an external drive and greatly simplifies wiring yet delivers high-positional accuracy and torsional stiffness in a compact housing.