Announcing SkyHopper PRO by Mobilicom, which provides a solid transmission of data, voice and full HD video in real-time at long ranges. SkyHopper PRO can exceed a range of 5 km and is able to fly at low altitudes without disrupting flight or transmission.
Since the launch of the SkyHopper PRO bi-directional data link for commercial and industrial drones, Mobilicom has gained significant market traction in the commercial drone industry, with thousands of hours of test flights and several successful integrations. SkyHopper PRO has been successfully validated around the globe including in Japan, China, USA, Singapore, France, Israel and Poland.

SkyHopper PRO provides a robust data link at long range line-of-sight as well as non-line-of-sight conditions - offering, a solid transmission of data, voice and full HD video in real-time at long ranges. As a result, SkyHopper PRO was tested with an Israeli commercial drone company.
The test was conducted on a quadcopter, reaching a range of over 4.5km. In addition to the long range capabilities of SkyHopper PRO, the drone was also flying at a low altitude of about 50m. While flying at an altitude this low can oftentimes create transmission problems, SkyHopper PRO properly controlled the drone and effectively transmitted the data and real-time HD video.
SkyHopper PRO offers exceptional long range capabilities, despite its small form factor. One link alone can exceed a flight of 5km. SkyHopper PRO also offers relay operation, which can more than double this range. As a result of the tests success, SkyHopper PRO has become fully integrated into the Companys commercial drones.
Apart from only its long-range capabilities, SkyHopper PRO offers a breadth of other features to ensure the successful operation of commercial and industrial drones and robotics. These additional features include:
Control, telemetry and payload in a single RF channel
Superior UAV communication through N-LOS & Urban areas using proprietary radio technology that finds its way around obstructions to carry a clear and solid radio signal
Broadcast, Multicast and Unicast transmission modes
Security and Encryption with the addition of our advanced proprietary encryption mechanism
Single link for control, telemetry and full HD real-time video
Relay operation for extending LOS range and overcoming dead spots in urban or industrial areas
Small Form Factor and Lightweight
Built-in flexibility to best optimize to specific customer challenges
SkyHopper PRO is available now.
For more information, visit SkyHopper PRO at http://www.skyhopper.biz or contact us at info(at)skyhopper(dot)biz or via phone at +1 747 282 2133
Featured Product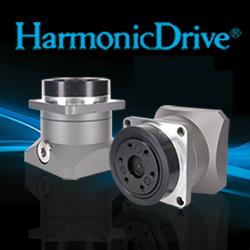 Harmonic Drive LLC, a leader in high precision motion control introduces new lightweight versions of select gearhead products. The new gearheads are ideal for designs where weight is a critical factor. Building on the success of Harmonic Drive LLCs current gear units, new lightweight versions were the next logical evolution of the CS/ SH product lines. With weight reductions of 20-30% without any reduction in torque ratings, the Lightweight (LW) gear units provide exceptional torque density.