Robotiq most read eBook is updated and downloadable for free
Québec City, Canada, June 27, 2017 - The collaborative robots market is evolving at a very fast pace and Robotiq is proud to publish a seventh update of their most read eBook of all time. The Collaborative Robots Buyers Guide is now available for free on Robotiq.com. Manufacturers who are thinking about adding a robot to their production floor will have a clear view of whats available. Those who plan on expanding automation in their factory will see which model would fit best.

The ease of programming and many safety features of collaborative robots are getting noticed by people from every industry. A growing alternative to larger, heavier and harder to program industrial robots, cobots are designed to work with humans. Many manufacturers have jumped into this emerging market. This new update aims to help the end-users to see clear through the expanding offer.
To showcase the strengths and weaknesses of each cobot, the Robotiq team included a comparative chart for technical features. The main characteristics, like the payload and the price, are mentioned for each model. Robotiq experts also rated the cobots on ease of programming and application fit. They also pointed the industries in which each model would be useful.
Finally, there are a few words on whats coming next. Readers will learn about future perspectives, new models and new players that are entering this expanding, promising market.
About Robotiq
At Robotiq, we free human hands from repetitive tasks. We help manufacturers overcome their workforce challenges by enabling them to install robots on their own. They succeed with our robotic plug + play tools and the support of our automation experts community.
Robotiq is the humans behind the robots: an employee-owned business with a passionate team and an international partner network.
Featured Product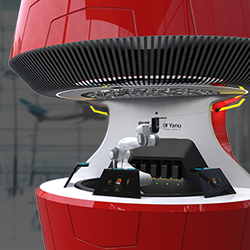 In the past few years, consumer demand and the emergence of smart products have pushed manufacturers to explore radical new ways to create value.However, designers and engineers can't approach robotics development in the same old way. Instead, they are leveraging new techniques to meet today's challenges. This eBook discusses three trends and the resulting product development needs for robot devices and systems.