More than 330 backers have ordered Roboseas BIKI, the unmanned underwater robot w/ built-in GPS that can maneuver nearly anywhere, on Kickstarter
Robosea is pleased to announce the success of BIKI on Kickstarter- a new unmanned underwater vehicle (UUV) designed with advanced bionics technology that has now raised $200,000 with over a month remaining in the crowdfunding campaign.

BIKI is the worlds first bionic underwater drone that can easily be controlled with a smart device, and the worlds first underwater robot with dual reconfigurable tail fin.
"Were very thankful for the support weve received thus far from our backers," said Dr. Minglei Xiong, CEO of Robosea. "It validates the hard work we have put into building BIKI and we hope many enjoy its unique features."
BIKI supports 4k video as well as 16-megapixel photography at 30 fps, offering the best view from underwater - even when operating at high-speed motion or in darkness. In the event of a lost connection, a built-in GPS module makes BIKI automatically return to base or send real-time locations to mobile devices.
With an infrared positioning sensor, BIKI can avoid obstacles automatically and adapt to different complex environments intelligently and operates from 90-120 minutes on a single charge, and can operate at depths of nearly 200 feet.
BIKI features include:
Advanced Bionics Tech
o With bionic design, BIKI UUV minimizes the volume and weight, and increases the efficiency by 30%.
o Able to get into everywhere
Automated Balance
o Principle: set-in inertial measurement unit (IMU) and exclusive algorithm ROBOSEA™
o Result: keep balance in the water
Automated Obstacle Avoidance
o Principle: infrared positioning sensor
o Result: adapt to complex environment intelligently
Automated Return to Base
o Principle: built-in GPS module
o Result: automatically return to base and send real-time location to your mobile devices
4K ultra-high definition (UHD) resolution of 3840 pixels × 2160 lines (8.3 megapixels, aspect ratio 16:9)
Compact size (weight of 2.4 pounds, 10.47-inch length, 4.17-inch Width and 5.83-inch height)
Durable open shell
inertial measurement unit (IMU)
ROBOSEA algorithm
Underwater suspension
1.12 mph fishtail-driven design
196-foot maximum depth
55db ultra silent
150° Wide-Angle Lens
32 GB Internal Memory
2*114 Lumen Lights
Wireless control and transmission
Route customization
90-120 minutes of video shooting
For more information or to purchase BIKI at an early-bird discount during crowdfunding, visit the BIKI Kickstarter campaign page.
About Robosea
Robosea is an entrepreneurial technology company focusing on highly-precise technology development, which mainly engages in R&D of underwater robot and automation equipment, as well as robotic technology training and service. Existing self-developed products include: underwater unmanned aerial vehicle, biomimetic robot fish, water quality monitoring and pollution regulating robots, etc. The founder of the company is Dr. Xiong Minglei from intelligent control room of engineering Institute of Peking University, who develop industry-university-research cooperation with a R&D team consisting of doctors and masters. For more information about Robosea, visit http://www.roboocean.com.
About BIKI
BIKI-underwater photography robotic fish adopted advanced artificial intelligence technology and wireless underwater communication system, realizing wireless control on robotic fish under water and breaking the barriers of cable controlling robot under the eater. It creates an extremely good user experience for swimming, diving and underwater photography fans who can carry out real-time control on movement of the robotic fish, capturing wonderful underwater moments freely. For updates on its latest unmanned underwater vehicle, BIKI, visit mybiki.com.
Featured Product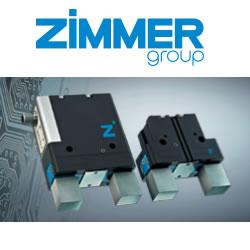 IO-Link is the first standardized IO technology worldwide for communication from the control system to the lowest level of automation.