The new concrete 7th axis is inexpensive and sustainable and minimizes vibrations.
The new concrete 7th axis is inexpensive and sustainable and minimizes vibrations.

Buildings and bridges made of concrete revolutionized the construction industry: Instead of using expensive metal, cost-effective concrete is used, which is also sustainable and torsionally rigid and minimizes vibrations. As a result, the innovative robot specialist IPR - Intelligente Peripherien für Roboter GmbH has launched a world first with a concrete 7th axis.
IPR has developed a new robotic 7th axis that has its entire structure made of concrete instead of the conventional steel or aluminum. This reduces the costs of production and also has a positive impact on quality and the environment. Concrete in contrast to metal leaves a much smaller CO2 footprint and reduces vibrations and oscillations in the component. Another advantage offered by concrete is its torsional rigidity, this means the dynamic movements of a robot leads to a reduced flexing in the 7th axis.
However, there are also steel components in the new 7th axis. An example of this is the guide rails that ensure a high level of repeatability and positioning accuracy through thanks to their special hardening and finish.
IPR — manufacturer of grippers, tool changers, joining and compensation modules, rotation modules for collision protection and 7th axes made of aluminum and steel — has developed a completely new category in this product segment with its concrete 7th axis. Initially, the new 7th axis will be available with payloads of 600 kg, 800 kg and 1600 kg. A patent application for the new concrete 7th axis is submitted.
Featured Product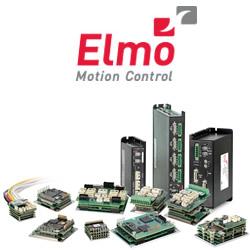 Gold Solo Triple Twitter is an ultra-high-current servo drive, capable of delivering up to 270A/60VDC, 240A/80VDC, 210A/100VDC and 100A/200VDC. The drive delivers up to 17 kW electrical power in a compact package (EtherCAT: 152.68 cm3 or CAN: 144.32 cm3). This advanced, high power density servo drive provides top performance, advanced networking and built-in safety, as well as a fully featured motion controller and local intelligence. As part of the Gold product line, it is fully programmable with the Elmo Motion Control language. The Gold Solo Triple Twitter is available in a variety of models. There are multiple power rating options, different communication options, a number of feedback options and different I/O configuration possibilities. The Gold Solo Triple Twitter can be used in a variety of industrial applications, including medical, robotics, semiconductors and material handling fields.