Free Educational Program Held at PACK EXPO Las Vegas (Sept. 25 – 27)
New York, NY - September 13, 2017 - Intended for premium food brand managers, packagers and converters, Mitsubishi Gas Chemical America will present an Innovation Stage workshop addressing technologies to extend food shelf life at PACK EXPO Las Vegas (Las Vegas Convention Center; Sept. 25 - 27). The presentation will explore consumer trends regarding the growing organics market, including rising consumer demand for foods without artificial preservatives. Combined with growing pressures to reduce food waste, food brand managers are seeking packaging technologies that can protect wholesome foods from spoiling, while extending shelf life.

One technology the workshop will explore is an oxygen absorbing component that Mitsubishi is offering for the first time as a resin. Incorporated into packaging film, the technology is tailor made for retort packaging solutions with applications including soups, dips, dairy products, moist and wet pet foods, prepared meals, sauces, and other products.
"One of the biggest enemies of food is oxygen, and oxygen absorber technologies can play an important role in preserving foods, especially organics and natural foods," says Sean Hael, Manager, Marketing and Sales, Mitsubishi Gas Chemical America, who will make the presentation.
Innovation Stage presentations are free to attendees at PACK EXPO Las Vegas and the co-located Healthcare Packaging EXPO. Held in three booths in the Central Hall, these 30-minute sessions address industry topics and trends and include a question-and-answer period.
Sean Haels presentation, "A Food-Safe Technology Can Double Shelf Life of Organics and other Foods without Preservatives," takes place on Tuesday, Sept. 26, from 10:00 a.m. to 10:30 a.m. at Innovation Stage Booth C-1045 at the Las Vegas Convention Center. For attendees unable to make the presentation, information will be available at Mitsubishis booth #3636.
For more information, visit Mitsubishis website, email ageless@mgc-a.com or call 212-687-9030.
About Mitsubishi Gas Chemical
Mitsubishi Gas Chemical America has been leading the way in the fields of basic chemicals to specialty and advanced materials in the United States since 1984. As a subsidiary of Mitsubishi Gas Chemical Company, Inc. in Tokyo, MGCA follows the same company motto, "To offer unique products through original technology." With Tokyo leading the charge and developing innovative new technologies and materials, MGCA strives to bring that excellence to the shores of the United States of America. For more information, visit www.mgc-a.com.
# # #
View the complete press release at our website.
Featured Product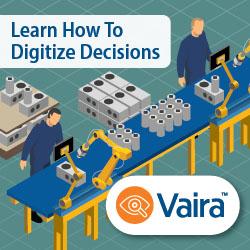 Pleora's AI Gateway simplifies the deployment of advanced machine learning capabilities to improve the reliability and lower the cost of visual quality inspection.