Altoona, FL, 27 September 2017: Lengemann Corporation is one of the largest Topcon distributors of Machine Control, Lasers and Surveying equipment in the United States. With its new partnership with Wingtra, Lengemann is giving its customers access to the latest drone technology:
"Our clients have high standards, so we have tested a lot of different drones. Only the WingtraOne could give us the combination of area coverage, image quality, and usability that we were looking for." said David Howard, Lead UAV representative at Lengemann.

The WingtraOne takes off and lands vertically like a multirotor, but flies like a fixed-wing airplane in air. This efficiency in flight gives it flight time of up to 55 minutes on a single battery, covering anywhere between 690 and 980 acres at 1.2in/px GSD depending on the specific sensor. With its high payload capacities, the WingtraOne offers a variety of powerful sensors to generate high-resolution imagery for orthophotos, 3D reconstructions, cloud points and NDVI maps. Wingtras selection include the 42 megapixel full-frame Sony RX1RII. Thanks to the vertical landing, the cameras are well-protected and are never at risk of being damaged by belly landings.
The ease of use is greatly amplified by its intuitive flight planning software, WingtraPilot. The process of planning a survey takes roughly 5 minutes and is as simple as indicating the area that a user wants to map. Then, with the press of a button, the WingtraOne takes off, collects aerial imagery, and lands — all fully autonomously. The user, thus, does not have to worry about needing any pilot training.
Through the partnership, customers can expect not only a user-friendly product, but also excellent support provided both through Wingtra and Lengemann. As David Howard from Lengemann puts it: "We are excited and fully committed to bringing the WingtraOne to our customers in the surveying, mapping and construction industries."
Visit www.wingtra.com or www.lengemann.us for more information.
###
Wingtra is a Zurich based startup that markets a drone that combines the benefits of agile multirotors and high endurance fixed-wing aircrafts. Our WingtraOne is swiftly emerging as the favourite choice of professional users for aerial data collection worldwide. We have surveyors, glacier scientist, wildlife researchers and precision farmers among our customers. We are currently announcing our reseller partnerships in the US and China.
###
www.wingtra.com
https://twitter.com/Wingtra
Contact: Justina Kostinaite, justina.kostinaite@wingtra.com
Featured Product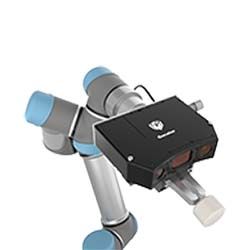 Easily integrate Gocator® 3D line profile and snapshot sensors with a variety of industrial robots to deliver high-performance 3D results in vision guidance, flexible inspection, material dispensing, and automated assembly with smart pick-and-place. Adding 3D vision to a robot turns repetitive, fixed motion into smart movement that can unlock greater value for your automation investment.