ASG to present new product applications in Booth #323 at this years Assembly Show
The ASG Team is putting together a new display for this landmark Assembly Show in Rosemont, Illinois. This is Assemblys fifth show, and ASG has been there alongside them for every year. You can expect to see a new array of displays from ASG, as well as all the classic ASG products, including X-PAQ™ and the Premium Auto Feed Screw Presenter.

With a cutting-edge automation cell, ASG presents its partnership with TM Robotics in a new way. ASG and TM Robotics have been teaming up since early 2017; together, they have created innovative assembly solutions for both domestic and international customers. Their automation exhibition at this years Assembly Show will prove the success of the ASG/TM Robotics partnership. ASG is also going to be displaying a never-before-seen twist on a classic game, and there will be prizes involved.
ASG is the exclusive North American Master Provider for Fiam an Italian manufacturer of premium quality air tools and accessories for assembly. This partnership expands ASGs industrial product group. Working with Fiam products, the ASG team has created fully interactive displays, enabling hands on usage of nut presenters, tube nut wrenches, pulse tolls, and upgrip tools. Each tool has a real-world application beside it to allow you to see how it really works.
Finally, ASG will display the HIOS BLG series screwdrivers. ASGs partnership with HIOS started in the 1970s, when it became the only North American distributor for the Japanese manufacturer. ASG is still proud to be a HIOS® Premier Provider in North America, carrying a large selection of the brands high-quality torque control screwdrivers, bits, and torque testers in the Assembly Product Group.
-----
The Assembly Show has been running since 2013. ASG has exhibited since 2013, making them a charter member. The Assembly Show is 3 days of education, exhibition, networking, new products, and exciting innovations. With nearly 300 exhibitors, the possibilities for new developments and collaboration are endless. This year, the Assembly Show will take place from October 24-26 in Rosemont, Illinois.
If you would like more information about this topic, please call ASG, Division of Jergens, Inc. at (888)-486-6163, or email asginfo(at)asg-jergens(dot)com.
Featured Product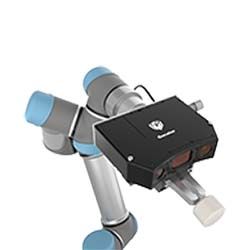 Easily integrate Gocator® 3D line profile and snapshot sensors with a variety of industrial robots to deliver high-performance 3D results in vision guidance, flexible inspection, material dispensing, and automated assembly with smart pick-and-place. Adding 3D vision to a robot turns repetitive, fixed motion into smart movement that can unlock greater value for your automation investment.