Engati set to revolutionize the world of business bots and customer service.
Bengaluru based Coviam Technologies recently announced the launch of their chatbot builder and management platform called Engati (www.engati.com). Average CSAT's globally are approximately 7/10. Most organizations have aspirations to be customer first but have a long way to go in achieving such goals. A lot of small and medium organizations have similar or more acute customer response and engagement needs compared to large enterprises, as their businesses are growing faster. They, however, do not have the necessary manpower or budgets to provide a full bench of customer service and support. Traditionally organizations have depended on old age communications mechanisms like phone, email and SMS and staffing human functions to handle various channels for customer relationship management with minimal automation in this crucial process. They continue their struggle in effectively handling customer interactions.

They don't have to anymore with Engati. Engati is a unique machine learning based bot platform that helps a business build a customized bot, in just 10 minutes. That's less time than finishing a cup of coffee. It is immediately available across all customer touch points across mobile and desktop devices using various messaging apps like Facebook Messenger, Kik, Telegram, Skype and Viber and even Webchat. It, therefore, lets you deepen your customer relationships interacting with the customers on their favorite and ubiquitous platforms via their most used Digital device, their cell phones. Engati appears as a friend on messaging platforms and responds intelligently to any customer query, status check or delivery notification without the need for humans to handle the customer interaction. It can also push discounts and sales promotions to all customers instantaneously as well as initiate service requests and provide status on most transactions.
Engati handles everything from, setup, publishing, learning, traffic analysis, learning modules. Engati also provides an integrated dashboard with analytics to monitor user interactions, traffic and drop offs across various channels and interactions.
The world of 24 x 7 always on customer service is finally here. Without the need for human intervention. Signing up with Engati can help save your customer support costs by 92%.
Engati is now ready to revolutionize conversational commerce and support across brands and channels. It brings the power of Digital to customer services, driven by a core machine learning engine.
-- Deepak Nachnani, Founder, Coviam Technologies
About the company
Fast moving Coviam Technologies is now a 200-member team built over in just 18 months of its incubation. Coviam builds robust and scalable new age digital platforms for its partners and its customers. Platforms available for general release include Engati (www.engati.com) a bot creation and management platform, a platform to automate automated testing; AutoMi (www.automi.io), and an employee engagement platform; peopleHum (www.peoplehum.com). Visit us at www.coviam.com
to learn more.
Featured Product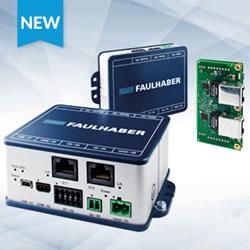 MICROMO launches the new MC3/MCS motion control family. The new high performance, intelligent controllers are optimized for use with FAULHABER motors, offer electronics for simple operation with state-of-the-art interfaces for multi-axis applications, and provide a motion control system solution with the most compact integration into industrial grade housing.