High Demand for On-Demand, Same-Day, Quality Delivery Services
In an era of instant-everything, customers want shorter waiting time - which means faster, quicker delivery time for parcel and logistics players. Waiting time has trickled down from weeks to days, to Amazon's latest 2-hour delivery service "Prime Now" available in Singapore since July 2017. To top it all off, customers today want to select the delivery method, place and time.

Shorter delivery time, as well as option to choose, are fast becoming the key success factors that drive customer satisfaction, repeat customers and larger carts.
Same-day delivery is a key game changer as it blurs the thin line between online vs. offline shopping experiences. Customers are able to enjoy the convenience of online shopping and still have almost immediate access to the product - an advantage that is native to offline shopping.
What are the business models that enable these new delivery standards? What are the new technologies necessary to support such a complex delivery infrastructure? How are manpower and man-hours best utilised to ensure minimal down-time?
Join us at LMFAsia 2018 Conference & Exhibition as we discuss this trend, showcase innovations, and more!
Featured Product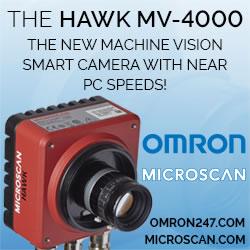 Awe-inspiring power and superior flexibility is sheathed within the contoured casing of the HAWK MV-4000. This smart camera builds upon the previous generation by quadrupling processing power and achieving real-time trigger response using an FPGA. Its state-of-the-art algorithms make it an excellent tool for any industry, whether the requirement be code reading, code verification, inspection, guidance, gauging or a combination of all four.