World-renowned experts and innovators to address the future of innovation and technology; topics to range from blockchain to artificial intelligence, machine learning, robotics, electric vehicles and cities of the future – and potential breakthroughs in oil, gas and power.
HOUSTON (February 26, 2018) - Machine learning, the Internet of Things, blockchain, robotics and the future of electric vehicles are among the transformative emerging energy technologies that will be explored at the "Innovation Agora," a special program at CERAWeek by IHS Markit, the premier energy executive conference, to be held in Houston, Texas, March 5-9, 2018.

The Agora will convene a prestigious roster of innovators and thought leaders to share ideas on how to accelerate innovation across the energy spectrum, and on how the great wave of new technologies will reshape the energy future. Participants will range from Silicon Valley tech companies such as Google and Amazon to oil, gas and electric power companies, global technology companies, universities, start-ups, entrepreneurs, investors and governments, along with experts from IHS Markit (Nasdaq: INFO).
"The Innovation Agora will assemble a remarkable community with a range of programs and experiences designed to stimulate new thinking and explore future pathways across the energy landscape," said James Rosenfield, IHS Markit senior vice president and CERAWeek co-chairman. "The pace of innovation is accelerating in the energy industry and companies are rethinking their approaches and strategies. We are pleased to offer this unique experience again at CERAWeek by IHS Markit 2018."
Innovation Agora topics will include:
• Artificial Intelligence (AI), machine learning and energy: Revolution or evolution?
• The Battery supply chain
• Blockchain technology: What is the impact across the energy system?
• The Cloud vs. the edge: future of connectivity?
• Digitalization and transformation
• Energy + robotics
• Global renewables: technology, policy and markets
• Formula E: Driving innovation in mobility
• Future workforce: "Smart collar" jobs
• Habitat: Future of the built environment
• Manufacturing without borders: Agile and additive
• Mobility and transportation demand
The Agora will also include experiences, designed with CERAWeek partners, to directly engage participants with innovative and disruptive technologies:
Beyond electric: an augmented reality, transportation experience
A Hololens journey through the modular mobility options of the future - and of today. Ride the Hyperloop, jump into a vertical taxi, drive an e-race car, and more. Brought to the Agora by ABB.
Digital Ecosystem: The Future of Work
Visit the Emerson Digital Ecosystem to "follow the molecule" from reservoir to downstream processing, and explore the intersection of IoT technologies and people. Brought to the Agora by Emerson.
Formula E race car
The ABB FIA Formula E Championship is the world's first fully electric international motorsport series. The series is more than just motor racing for single seater electric racing cars. It's a competitive platform to test and develop road-relevant technologies. Brought to the Agora by ABB.
The D2OLab
An interactive environment where executives can test their expertise against industrial machine learning. In this fast-paced simulation, players see how their decisions match up with a digital plant that employs the latest asset performance management technology - from digitalization to optimization. Brought to the Agora by AspenTech.
Breakthroughs in Oil and Gas
Innovative entrepreneurial companies showcasing new and disruptive technologies. They demonstrate new approaches and concepts that will improve efficiency, expand resources, and help companies remain competitive. Brought to the Agora by Tudor, Pickering Holt & Co.
ABB and Tudor, Pickering, Holt & Co. are foundational partners for the Innovation Agora. A complete list of Agora partners can be found here. For more information about the Agora, visit: https://ceraweek.com/agora/
Registration Information
CERAWeek 2018 will be held March 5-9 at the Hilton Americas Hotel in Houston, Texas. Further information and delegate registration is available at www.ceraweek.com.
About IHS Markit (www.ihsmarkit.com)
IHS Markit (Nasdaq: INFO) is a world leader in critical information, analytics and solutions for the major industries and markets that drive economies worldwide. The company delivers next-generation information, analytics and solutions to customers in business, finance and government, improving their operational efficiency and providing deep insights that lead to well-informed, confident decisions. IHS Markit has more than 50,000 business and government customers, including 80 percent of the Fortune Global 500 and the worlds leading financial institutions. Headquartered in London, IHS Markit is committed to sustainable, profitable growth.
Featured Product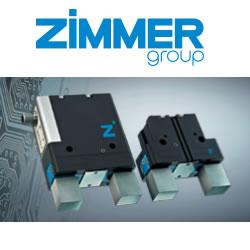 IO-Link is the first standardized IO technology worldwide for communication from the control system to the lowest level of automation.