• Momentum warehouse execution system connects orders, automated equipment and labor • Software solution to be featured at MODEX supply chain expo in Atlanta, April 9-12
FORT MILL, S.C., April 4, 2018 — Honeywell (NYSE: HON) today announced a new software platform for distribution centers that streamlines and simplifies complex e-commerce fulfillment operations.

The Momentum™ warehouse execution system from Honeywell Intelligrated brings together automated equipment, workflows, orders and labor in a unified platform to provide distribution center operators real-time visibility and help make operations more efficient.
The system provides e-commerce fulfillment, store replenishment and wholesale distribution center operations with shortened order cycle times, improved order accuracy and faster deliveries.
"Online shopping, coupled with high consumer expectations for faster delivery times, is putting intense pressure on distribution centers to streamline and improve their fulfillment operations," said Pieter Krynauw, president, Honeywell Intelligrated. "Many of todays warehouse execution systems are a patchwork of custom software and control solutions, so weve taken a vastly different, clean-sheet approach that prioritizes stability and simplicity to enable a Connected Distribution Center."
Honeywell Intelligrated enables order fulfillment operations for more than 60 of the top 100 global retailers and half of the top 100 internet retailers through a broad portfolio of automation equipment, software, service and support. The business helps customers gain a competitive edge and optimize operational performance through increased flexibility, efficiency and accuracy.
Momentum is an enterprise software platform that provides distribution centers a single, centralized system to manage operations, such as automated order picking, routing of products, inventory and labor. The software is scalable and configurable to allow customers to select from an ever-expanding list of robust modules.
Momentum offers reliability, security and flexibility, eliminating the need for one-off customizations and third-party integrations. Customers get the exact functionality they need from a single supplier based on operational requirements and the ability to add functionality as their business dictates.
The unified platform unlocks opportunities for customers to harness big data needed to make informed business decisions. It also provides real-time visibility to allow operations managers to respond to changes as they happen.
"An increased number of available products and escalating order speeds and volumes can cause distribution centers systems and work processes to get out of sync, which can lead to congestion," said Krynauw. "Momentum provides a powerful solution without the complexity, expense and instability associated with most current warehouse execution system customizations."
Honeywell Intelligrated is part of Honeywells Safety and Productivity Solutions business group, which provides a range of hardware and software solutions for distribution centers, transportation and logistics providers, retailers, direct-store delivery firms and parcel services.
MODEX attendees can visit Honeywell booths #B3239 and #B3435 to learn more about Momentum and other connected supply chain solutions, which increase efficiency and productivity in distribution, fulfillment and manufacturing environments.
Honeywell Safety and Productivity Solutions (SPS) provides products, software and connected solutions that improve productivity, workplace safety and asset performance for our customers across the globe. We deliver on this promise through industry-leading mobile devices, software, cloud technology and automation solutions, the broadest range of personal protective equipment and gas detection technology, and custom-engineered sensors, switches and controls. We also manufacture and sell a broad portfolio of footwear for work, play and outdoor activities, including XtraTuf™ and Muck Boot™ brand footwear.
Honeywell (www.honeywell.com) is a Fortune 100 software-industrial company that delivers industry specific solutions that include aerospace and automotive products and services; control technologies for buildings, homes, and industry; and performance materials globally. Our technologies help everything from aircraft, cars, homes and buildings, manufacturing plants, supply chains, and workers become more connected to make our world smarter, safer, and more sustainable. For more news and information on Honeywell, please visit www.honeywell.com/newsroom.
###
Featured Product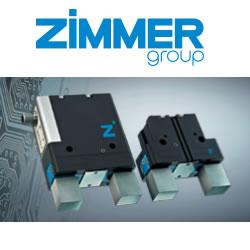 IO-Link is the first standardized IO technology worldwide for communication from the control system to the lowest level of automation.