DJI Sponsors Award For Humanitarian And Philanthropic Drone Missions
DENVER- Five organizations that flew drones on critical, life-saving missions are winners of the inaugural XCELLENCE Humanitarian Award by the Association for Unmanned Vehicles Systems International (AUVSI). The award, which is sponsored by DJI, the market leader in civilian drones and aerial imaging technology, was presented today at the AUVSI XPONENTIAL 2018 conference at the Colorado Convention Center in Denver.

"We are thrilled to recognize and reward organizations who have utilized drone technology to make great contributions to their communities and the environment, through AUVSI's inaugural Humanitarian Awards," said Michael Perry, Managing Director of North America at DJI. "We congratulate the winners and thank all those who have participated for sharing the innovative ways they use drones to support humanitarian and life-saving efforts around the world. We hope this award will inspire more organizations and drone operators to accomplish great feats and help others in their community."
These first recipients of the AUVSI XCELLENCE Humanitarian Award were recognized for using drones, also known as unmanned aircraft systems, for disaster management, medical assistance, and search-and-rescue operations at locations around the world:
• Aeryon Labs Inc., Aeryon SkyRanger UAS Provides Critical Aerial Intelligence to First Responders in Saint Maarten in the Wake of Hurricane Irma (Canada)
• DroneSAR, DroneSAR UAV Search & Rescue (SAR) Solution - Executing Autonomous Aerial Search and Delivering Live Drone Data to Augment First Response Efforts (Ireland)
• Nepal Flying Lab, Drone Hazard & Vulnerability Mapping in Nepal (Nepal)
• ONG DroneSAR Chile, Emergency Response Team and Humanitarian Aid Through the Use of Drones (Chile)
• Zipline International, Zipline's Medical Drone Delivery Operation in Rwanda (Rwanda)
"As these organizations have shown, unmanned aircraft systems that are typically flown for commercial purposes are also capable of accomplishing vital humanitarian missions," said Brian Wynne, president and CEO of AUVSI. "With sophisticated on-board cameras and sensors, drones can quickly fly to remote locations or areas that are inaccessible to ground vehicles because of roads blocked by storm debris or flooding."
The five organizations will equally divide a $25,000 donation as prizes for their ground-breaking humanitarian and philanthropic efforts.
For additional information, please contact:
DJI: Natasha Gray, natasha.gray@dji.com
AUVSI: Tom McMahon, tmcmahon@auvsi.org, (571) 255-7786
About AUVSI
The Association for Unmanned Vehicle Systems International (AUVSI) — the world's largest non-profit organization dedicated to the advancement of unmanned systems and robotics — represents corporations and professionals from more than 60 countries involved in industry, government and academia. AUVSI members work in the defense, civil and commercial markets.
For more information, visit AUVSI.org. For more information about the AUVSI XCELLENCE Awards and XPONENTIAL, visit xponential.org.
About DJI
DJI is a global leader in developing and manufacturing civilian drones and aerial imaging technology for personal and professional use. DJI was founded and is run by people with a passion for remote-controlled helicopters and experts in flight-control technology and camera stabilization. The company is dedicated to making aerial photography and filmmaking equipment and platforms more accessible, reliable and easier to use for creators and innovators around the world. DJIs global operations currently span across the Americas, Europe and Asia, and its revolutionary products and solutions have been chosen by customers in over 100 countries for applications in filmmaking, construction, inspection, emergency response, agriculture, conservation and many other industries.
Featured Product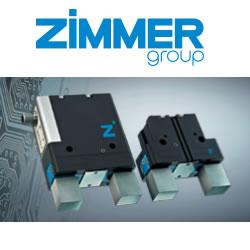 IO-Link is the first standardized IO technology worldwide for communication from the control system to the lowest level of automation.