Exechon's latest innovation, the XMini, is accurate to 30μ, a step-change improvement over existing aerospace robotic solutions, which are limited in stiffness and speed.
Ascent Aerospace, a leading provider of aircraft assembly line integration services, has added Exechon Enterprises LLC's parallel kinematic robots to their portfolio of manufacturing automation solutions. Exechon's Parallel Kinematic Machine (PKM) technology offers the stiffness of a machine tool with the dynamic 5-axis capability of an articulated-arm robot, for faster, more accurate assembly and higher overall equipment effectiveness.

Exechon's latest innovation, the XMini, is accurate to 30μ, a step-change improvement over existing aerospace robotic solutions, which are limited in stiffness and speed. XMini's rigid PKM technology maintains accuracy to 3G acceleration, for faster cycle times. Unlike traditional machine tool monuments, the light, carbon fiber XMini can be mounted in any orientation, even upside down, for full 5-axis capability. The modular XMini can be taken apart and reassembled inside spaces traditionally inaccessible to machines or people, such as an aircraft wing box.
The XMini can be found on display in the Ascent Aerospace booth at the Farnborough International Airshow 2018. The demonstration will take place in the US Pavilion, Hall 2, Stand 2180.
Ascent Aerospace has entered into a licensing agreement with Exechon Enterprises LLC, a joint-venture company comprising Abu Dhabi-based Injaz National, U.S. global security and aerospace company Lockheed Martin, and Sweden-based Tecgrant AB. The agreement authorizes Ascent to integrate Exechon's parallel kinematic robots into their automated manufacturing cells.
Ascent Aerospace is the industry's largest tooling and automation group. The company provides intelligent production tooling and manufacturing automation, along with integration and engineering services, to deliver turnkey assembly lines for aircraft. Ascent works with OEM, Tier 1 and Tier 2 airframers in the commercial aerospace, business aviation, general aviation, defense, and space launch industries. Visit www.ascentaerospace.com for more information.
Exechon Enterprises (UAE) is paving the way for engineering and manufacturing of parallel kinematic technology in the aerospace, defense and automotive sectors, as well as other industrial areas, representing not only a change in how to produce aircraft, but a paradigm shift in automated aerospace manufacturing. Visit http://www.exechon.com/xmini/gallery/ to see the XMini in action.
Featured Product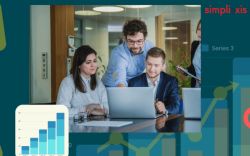 Challenges on the loading dock are characteristic of greater pressures from the rise of e-commerce. Loading and unloading freight from trailers, trucks and shipping containers are arduous, repetitive tasks plagued by high turnover. Even with regularly available staff, manually unloading freight and the constant lifting and twisting results in fatigue and inconsistent, declining productivity. Robotics capable of fully automating unloading tasks bring a new paradigm to the dock. High performance and flexibility push unloading from a labor-heavy, manual chore to an automated, refined process. High-performing DC workers can take more desirable positions, with relief from unpleasant work conditions. Management gets to replace uncertainty and staffing challenges with a reliable, automated process, with data to fuel continuous improvement.