Exyn Technologies autonomous software to be used to compete in challenge
Exyn Technologies (Exyn) announced today that they have partnered with the University of Pennsylvania to compete in the DARPA Subterranean (SubT) challenge.

Team PLUTO, which is short for the Pennsylvania Laboratory for Underground Tunnel Operations, is one of nine teams exclusively selected and funded by the Defense Advanced Research Projects Agency (DARPA) to develop novel robotic systems to explore underground tunnels, which includes mines, natural caves, and urban sub stations as part of the challenge.
Exyn Drone
Exyn Drone
Participants will aim to develop solutions that address the core technical challenges in the areas of autonomy, perception, networking and mobility for potential use by first responders and warfighters.
The challenge is composed of a $2M "Systems Track" competition that will focus on the development and demonstration of physical technologies in real-world settings and a $750K "Virtual Track" competition that will seek physics-based environments and simulation models.
Exyn has developed groundbreaking autonomous solutions for aerial robots (or drones) that can be used to complete complex missions including autonomous exploration. Exyn's full-stack software solution, exynAI™, is a flexible and modular system that enables mission-level control and fully autonomous flight in GPS-denied environments.
"We are excited to be a part of this challenge, and showcase how our technology can be used to complete SubT," said Nader Elm, Exyn Technologies CEO.
About Exyn
Exyn Technologies is a spin-off of the General Robotics, Automation, Sensing and Perception (GRASP) Laboratory at the University of Pennsylvania, and is commercializing cutting edge research in the area of autonomous flight and aerial robotics. Exyn is focused on developing the foundational software components and core algorithms to enable self-contained (all computation and sensing done onboard), safe and reliable autonomy in GPS-denied commercial environments. Exyn's systems have been successfully demonstrated in challenging real-world environments including deep mines and industrial warehouses. www.exyn.com
Featured Product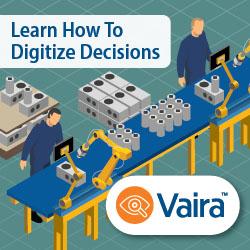 Pleora's AI Gateway provides a hybrid approach that allows system designers, integrators, and end-users to add more advanced AI capabilities alongside existing sensor sources and classic computer vision algorithms.