Festo Ethernet/IP module now links valve terminal diagnostics with FactoryTalk Analytics for Devices (Shelby) and previews a cloud gateway featuring preconfigured dashboards.
ISLANDIA, N.Y., November 14, 2018 — At Automation Fair 2018, November 14-15, Pennsylvania Convention Center, Philadelphia, Festo introduces new solutions that advance Rockwell Automations data-driven manufacturing and processing initiatives. (Festo Automation Fair Booth #411)

"The future of optimum overall equipment effectiveness and energy efficiency will rely on a collaborative maintenance environment and on intelligent devices that deliver real-time cloud-based analytics," said Frank Latino, Festo Product Manager for Ethernet/IP. "At Automation Fair, Festo introduces three of its latest enablers for Rockwell Automation intelligent device initiatives."
CPX-FB36
The Festo CPX-FB36 is the first Rockwell Automation third-party device that provides FactoryTalk Analytics for Devices (Shelby) with valve terminal health and diagnostic details. When combined with the MSE6-E2M intelligent energy efficiency module, Shelby creates a dashboard providing the pneumatic response of a system with up to a six-month look-back. The CPX-FB36 diagnostic data is also accessible by FactoryTalk TeamONE mobile app users via the Action Deck.
VTEM digital pneumatic valve terminal
The CPX-FB36 brings the revolutionary Festo VTEM digital pneumatic valve terminal into the Rockwell Automation Connected Enterprise. Each VTEM intelligent valve changes functionality based on downloadable apps from Festo. These flexible valves can potentially replace up to 50 pneumatic components. At Automation Fair, Festo introduces two new downloadable apps:
• Soft Stop: enables the fast acceleration of a linear actuator without the use of shock absorbers
• Model-based pressure control: ensures precise control of a pneumatic actuator without having to incorporate additional sensors
Festo provides add-on instructions for making it easy to integrate the VTEM into the Rockwell Automation architecture.
CPX-IoT Gateway
Festo previews its soon to be released CPX-IoT Gateway. CPX-IoT gives customers preconfigured dashboards for Festo devices, including all CPX valve terminals and the MSE6-E2M intelligent energy efficiency module. Festo dashboards are designed to enhance energy savings and to improve overall equipment effectiveness. User programming is not required. Festo demonstrates a real-time E2M dashboard from a module located in a manufacturing plant 4,000 miles from Philadelphia.
EPLAN
Festo AppWorld (www.festo.com/appworld) now has a SaaS solution for EPLAN. Simply enter a configuration of any Encompass Referenced valve terminal and the service creates an error free EPLAN project in minutes. Ideal for system integrators and solution partners, this service can save a day of work and facilitate a digital-twin development. See the Festo presentation at the EPLAN Automation Fair Booth #1349.
Festo also highlights its process automation solutions and provides a display of its laboratory fluid handling solutions for the Advanced Regenerative Manufacturing Institute exhibit at Automation Fair.
###
About Festo
Festo is a leading manufacturer of pneumatic and electromechanical systems, components, and controls for process and industrial automation. For more than 40 years, Festo Corporation has continuously elevated the state of manufacturing with innovations and optimized motion control solutions that deliver higher performing, more profitable automated manufacturing and processing equipment.
Connect with Festo: Facebook, LinkedIn, Twitter and YouTube
Featured Product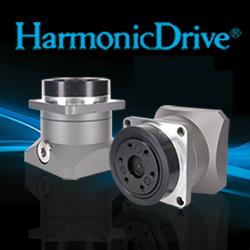 Harmonic Drive LLC, a leader in high precision motion control introduces new lightweight versions of select gearhead products. The new gearheads are ideal for designs where weight is a critical factor. Building on the success of Harmonic Drive LLCs current gear units, new lightweight versions were the next logical evolution of the CS/ SH product lines. With weight reductions of 20-30% without any reduction in torque ratings, the Lightweight (LW) gear units provide exceptional torque density.