The principal function of the HERCULES 20 is to carry payloads of up to 25 kg on inspection, mapping, materials transport and spraying missions.
DRONE VOLT, a French aeronautics manufacturer specializing in professional civilian drones, is launching a new version of the HERCULES 20, the professional heavy lift drone in its Hercules line.

This drone is the only one in its category combining versatility, heavy lifting and long range.
The principal function of the HERCULES 20 is to carry payloads of up to 25 kg on inspection, mapping, materials transport and spraying missions.
Boosted by its eight powerful motors, the HERCULES 20 heavy lift drone is dimensioned to carry a payload of up to 25 kg.
The new version offers numerous advantages:
• The ergonomic and intuitive DRONE VOLT CONTROL interface, the veritable brain of the drone, allows flight programming with altitude control.
• Greater lifting capacity.
• Increased maximum thrust for each motor with an increase in the size of the propellers to 26 inches (66 cm) giving greater power.
• Increased flight time.
• A frame that stands out by its rigidity, giving it solidity and resistance.
• The removable arms and feet make the drone ultra-compact and easy to transport.
The combination of these advantages make this platform an ideal versatile tool for an endless range of applications.
The HERCULES 20 is particularly recommended for missions requiring the carrying of large payloads such as:
• Surveillance and inspection with the help of hefty onboard sensors and cameras
• Mapping/topography involving lidars and laser scanners.
• Materials transport.
• Filming for the film industry, notably blockbusters.
• Spraying thanks to its ability to carry heavy reservoirs.
For more information: https://www.dronevolt.com/en/expert-solutions/hercules-20/
About DRONE VOLT
Founded in 2011, DRONE VOLT is an aeronautics manufacturer specialized in professional civilian drones with operations in France, Belgium, the Netherlands, Canada, Denmark, the United States, Switzerland and Indonesia. A global partner, DRONE VOLT offers its clients turnkey business solutions including different services and the training of drone pilots.
The DRONE VOLT Group, a member of GICAT (French land and air-land defense and security industry group), recorded sales of 7.8 million euros in 2017.
DRONE VOLTs customers notably include government administrations and industrial groups such as the French army, the French Ministry of Defense, Engie, Total, Bouygues ES, ADP, the Air Transport Gendarmerie (GTA) and international government agencies.
DRONE VOLT has been designated as an "Innovative Enterprise" by Bpifrance.
For more information go to www.dronevolt.com
Featured Product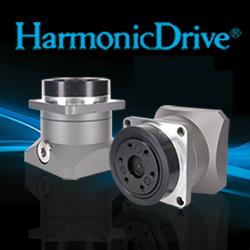 Harmonic Drive LLC, a leader in high precision motion control introduces new lightweight versions of select gearhead products. The new gearheads are ideal for designs where weight is a critical factor. Building on the success of Harmonic Drive LLCs current gear units, new lightweight versions were the next logical evolution of the CS/ SH product lines. With weight reductions of 20-30% without any reduction in torque ratings, the Lightweight (LW) gear units provide exceptional torque density.